Join our casual French Lab meeting: AFTERLAB with ZENIKA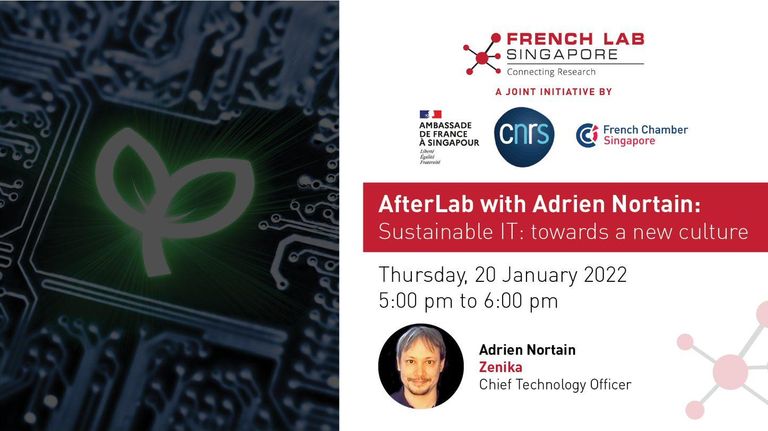 Join our casual French Lab meeting: AFTER LAB!
On Thursday 20th January at 5.00pm, we will be holding our monthly casual French Lab meeting referred to as the 'AfterLab' with Adrien Nortain, CTO at Zenika. He was a trainer on Green IT and Ecodesign back in 2017 and has been advocating better practices in all his professional assignments ever since.
To find out what Adrien will be covering during his AfterLab, please take a look at his abstract below:
"IT is moving fast and its environmental footprint has become increasingly tangible."
In parallel, the recent global chip shortage has reminded us of the importance of being capable of doing more with less. But how can we keep up with innovation and efficiently support businesses with increasingly less resources?
What key aspects do we have to address as a priority in order to keep the IT boat afloat?
In the past years, many companies have already started tackling these issues. So we can already learn a thing or two from their successful and failed attempts.
And based on this, we will explore why a strong culture, driven by sustainability topics, will become necessary for all IT departments in the near future.
We look forward for this AfterLab. Please join us !
French Lab Singapore is a joint initiative by CNRS, Ambassade de France and French Chamber of Commerce in Singapore : https://frenchlab.sg/