To raise funds for its programmes Sing'theatre is proud to present "Au bout de mes Rêves,a Tribute to JJ Goldman"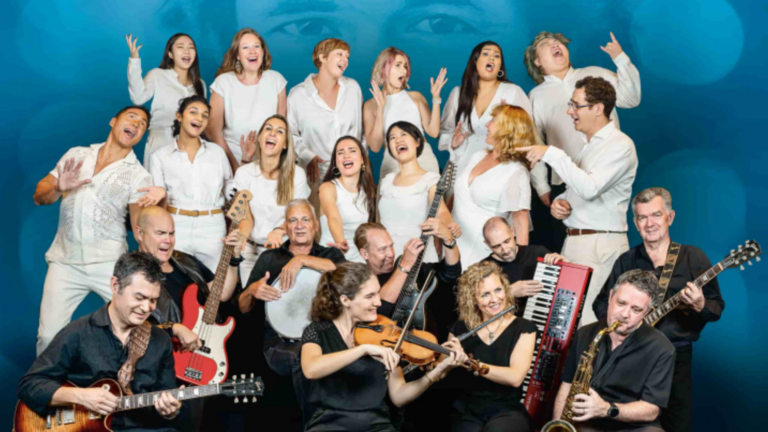 This unique series of concerts are targeted at the French-speaking and French-learning communities to celebrate one of the most highly appreciated and influential French singersongwriter, Jean-Jacques Goldman, who has written award-winning songs for Celine Dion. Goldman's biggest hits will be revisited by the same artistic team who paid a vibrant tribute to Johnny Hallyday in 2018 at Alliance Francaise, bringing you nearly two hours of exceptional music and a timeless repertoire recognised by all generations.
From 'Encore un matin' to 'Quand la musique est bonne' via 'Né en 17 à Leidenstadt', expect to sing along to Goldman's most popular songs. Involved artists are includes 19 singers, 10 musicians and choir students from the International French School (Singapore) who all range from different ages and nationalities.
Concert director, Nathalie Ribette, has handpicked the best talents of the French-speaking and French-learning communities to offer a concert that promises "the soundtrack of our lives" and so many unforgettable moments. Sing'theatre is raising funds for its community outreach program that brings live music to underserved communities, more particularly to fund MusicFest@SGH, an annual music festival inspired by the French "Fête de la Musique".
"I am thrilled to announce that we are bringing back MusicFest at Singapore General Campus on 26 May, after a hiatus of 3 years," says Nathalie Ribette, who created the first MusicFest@SGH on 21 June 2013 as a tribute to her friend, the late Emma Young. Alliance Française de Singapour is returning in full support of the event.
"We are committed to give back to the community, and as the month of Francophonie comes to an end, we are proud to host the tribute to JJ Goldman, a popular French singer who dedicated his career to assist the most venerable people" adds Fabian Forni, Alliance Francaise executive director.
For media enquiries and interviews, please contact: info(@)singtheatre.com - (+65) 96759079
For more information, please visit :