Join this course to learn how space law is evolving to become an in-demand area of expertise for nations as well as corporations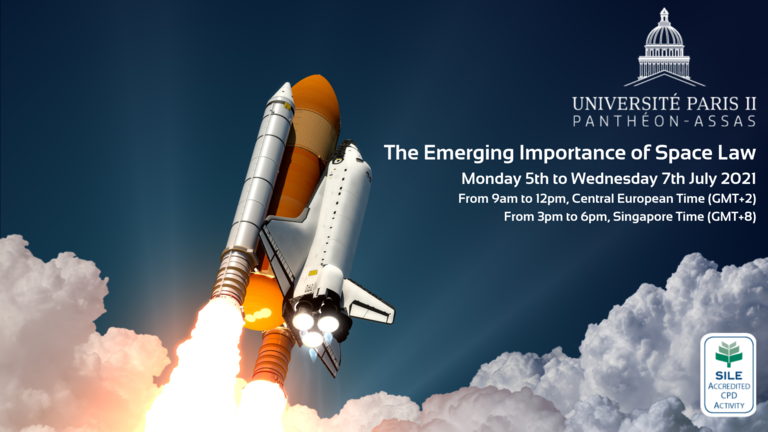 Surprisingly, Singapore has a robust and growing space industry already comprising 30 companies employing over a 1000 individuals. Moreover, given its proximity to the equator, its advanced and mature industries and other capabilities, Singapore it is an optimal future launch site for rockets that could be especially supported by its strong maritime industries.
Since 2013, Singapore has had a national space office and multimillion dollar satellite development fund designed to promote innovation in satellite technology. Academically, there are a number of institutes that are pushing innovation in the area of satellites.
Its relatively nascent stage notwithstanding, it is likely that space will be an important part of the future of Singapore, similar to its increasing commercial importance internationally As such, there is agrowing need to appreciate the various aspects of space law relevant to Singapore, especially universal areas of importance such as space debris mitigation and satellite licensing.
Broadly, the goals of this course include: (i) Exposing the participants to Space Law & Policies; (ii) Building the confidence & capability of the participants in the application of Space Laws & Policies; and, (iii) Enhancing the understanding of nuances in Private & Public Space Law and its implications.