ICICI Bank Limited in association with "Nextdigm, India" will be jointly organising an Webinar, complimentary for all guests.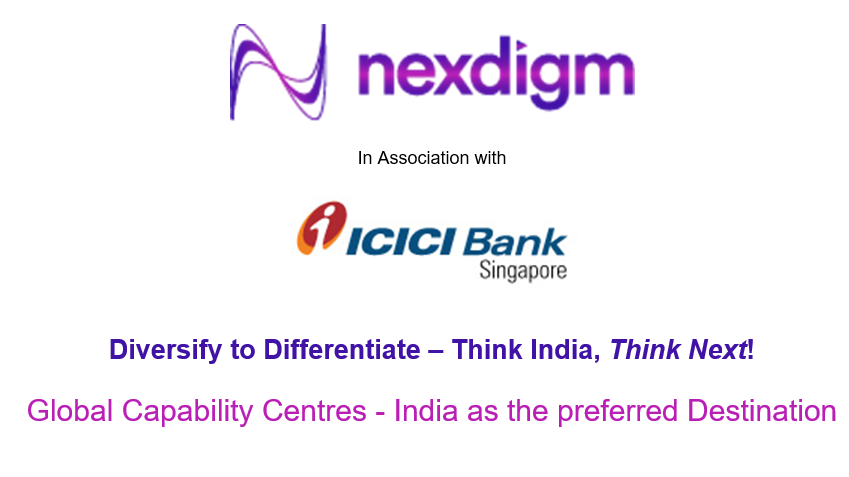 For years, India has been a preferred destination for MNCs setting up their GCCs, because India has multiple favorable factors such as a large educated talent pool, young demographics, required infrastructure, and appropriate policy support. Currently, the market size of the Indian GCC industry is approximately $28.3 billion with 1,500+ Global In-house Centers, which is expected to grow significantly in the next few years.

Join us to listen to industry experts on how MNCs can leverage the sizable knowledge workforce in India to their advantage - in terms of business continuity, expanding the skill pool, strengthening their operations, and getting their back-offices more global. We will also cover on-ground realities with case experience from JLL.