Want to learn more about our Trilingual Class in French, English and Mandarin?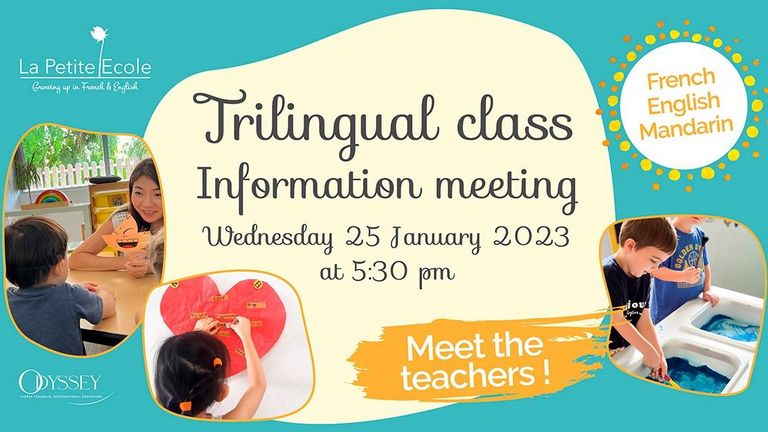 - Starting 2023
- For children aged 3-4 years old
We are pleased to invite you to our information meeting which will take place on Wednesday 25 January 2023 at 5:30pm.
Where ? La Petite Ecole, 1 Sarkies Road (Alliance Française de Singapour), 4th floor, Singapore 258130
How ?
Fill up this short form should you wish to attend, or contact us directly at contact.singapore(@)lapetiteecole.asia / Whatsapp business: +65 8722 2770
You wish to know more but are not available on January 25? You may indicate it in the appropriate field of our form (see link above) and we will contact you shortly.