What is the right future of work ? How does it translate for the workplace?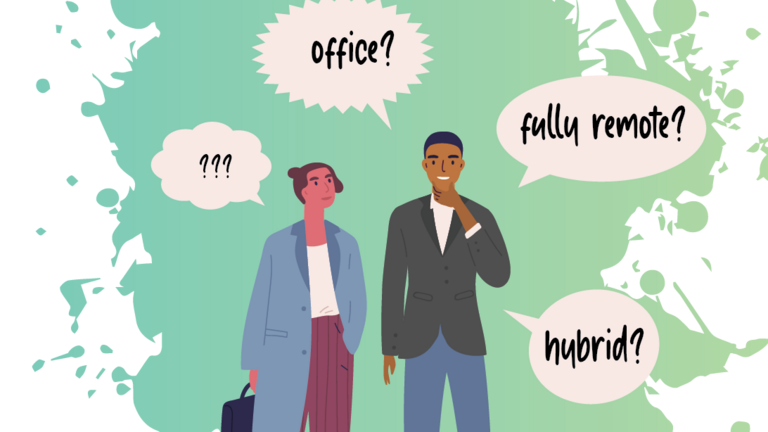 The Covid-19 crisis has forced us to adopt new ways of working. Yes, we can perform well while being apart. SMEs, MNCs, Start-ups, we all have the same questions in mind: has working from home been a success only because it is temporary?
Today, organisations juggle between the short-term need of planning their employees' safe return to office, and the longer-term imperative of reimaging how work is done and what role the office should play. Preparing for that shift now will give organisations a huge competitive advantage. By being resilient they will foster collaboration, productivity and engagement. Reinventing the right workplace is a key step. It should be done by designing innovative office set-ups, according to employees' needs and business targets.
But there is no one-size-fits-all solution. Every organisation is different. Every performance lever is different. Every culture is different. And even, every employee is different.
Harmony & Mobility and ielo design invite you to reflect on the raison d'être and the usage of your own office, and explore various ways to reimagine the right workplace of tomorrow for you and your team.
About the speakers
Jeanne Mouterde (General Manager) and Cloe Faye (Creative Director) from ielo design
ielo design is a creative agency that combines design thinking, strategy and a deep customer understanding to deliver tailored and smart design solutions.
Their multidisciplinary team provides expertise and services for branding and communication, retail and interior design projects, from strategy, concept to production.
Aude Beneton (MD & Executive Coach) and Hélène Bertoneche (Career & Team Coach) from Harmony & Mobility
Harmony & Mobility is an international coaching agency expert in career transitions, leadership development and collaboration. The agency was created in 2009 and is present in Singapore, London and Paris. Harmony & Mobility designs and delivers personalised coaching solutions to help organisations manage their talents strategically and effectively. They support talents in defining realistic career development plan. They help leaders develop skills to embrace uncertainty, navigate complexity, manage transition and foster collaboration. They help organisations rebound faster, (re)motivate teams and build engagement.
Terms & Conditions
Full payment is required upon registration.
Once paid, registration fees are non-refundable.
No shows will not be refunded.
You will receive by email the link to connect to the webinar one day prior to the event.