Who should attend: Travel Managers, HR, Health & Safety, General Management, Business Continuity, Security, Risk Management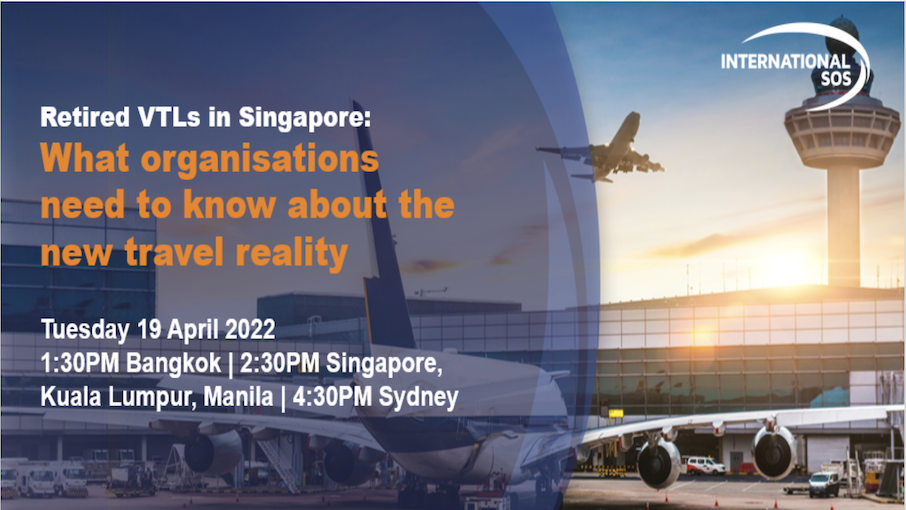 Since April 1st borders have fully reopened for vaccinated travellers to Singapore, and all Vaccinated Travel Lanes (VTLs) have been retired for a more open travel policies. Without the need for on-arrival tests nor stay-home notice for fully vaccinated travellers, organisations are seeing higher possibilities for business travel, in addition to increased interest in personal travel amongst their employees.
How can organisations prepare for this step closer to pre-pandemic travel, and how can they support their workforce in this transition? Join Dr Low Kiang Wei and Noriko Takasaki as they discuss what this means for your organisation and workforce:
COVID safe travel tips as more travels resume
Top concerns we have received regarding business travel
ISO 31030 – how should organisations rethink their travel policies
Aligning your DEI agenda with keeping your diverse workforce safe during their trips
Take part also in our pre-webinar survey as you register for the webinar. We will share the results during the webinar.
We look forward to seeing you online!