Meet the world's energy thought leaders as they share insights at the Singapore International Energy Week (SIEW) from 25 - 29 October 2021.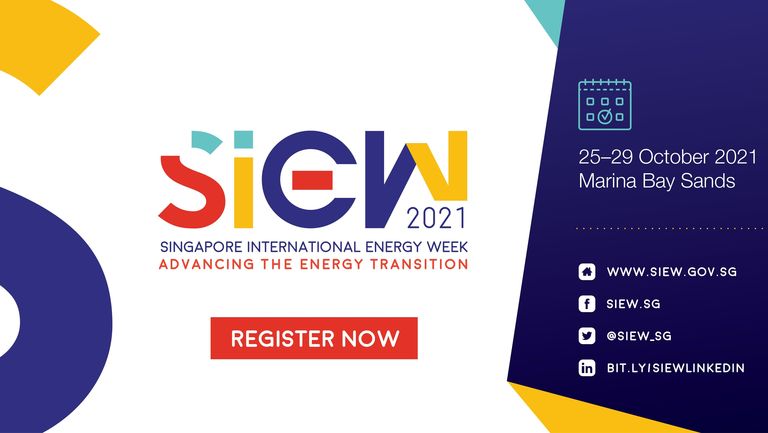 The Singapore International Energy Week (SIEW) is an annual platform for energy professionals, policymakers and commentators to share best practices and solutions within the global energy space.
First held in 2008, SIEW is organised by the Singapore Energy Market Authority (EMA), a statutory board under the Ministry of Trade and Industry. Our main goals are to ensure a reliable and secure energy supply, promote effective competition in the energy market and develop a dynamic energy sector in Singapore.
Anchor events at SIEW include the SIEW Opening Keynote (SOK) and Singapore Energy Summit (SES) which feature high-level keynotes and panel discussions around this year's theme. Other key events include the SIEW Energy Insights, SIEW Thinktank Roundtables and In Dialogue with Youth. SIEW partner events, the Asia Clean Energy Summit, Asian Downstream Summit, and Asia LNG & Hydrogen Gas Markets provide an opportunity to focus in on industry-specific topics.