Part 2 of the SME Workshops organized by SBF. Don't miss your chance to sign up for this complimentary webinar!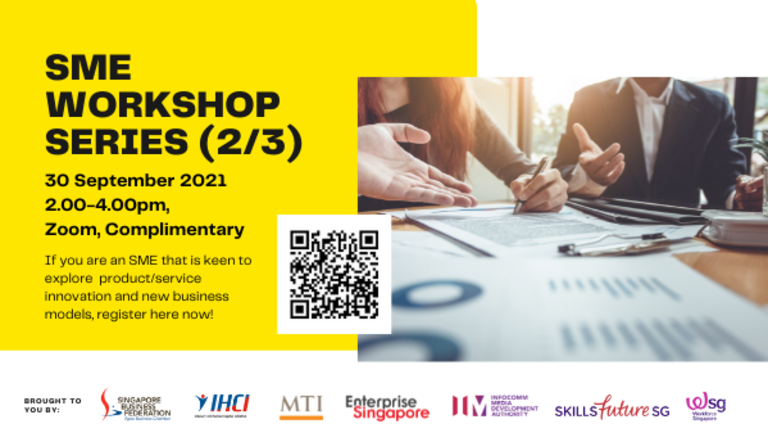 SBF is organising a series of SME Workshops in partnership with IHCI, MTI, ESG, IMDA, SSG and WSG to guide SMEs in navigating relevant resources and programmes.
Session 2 is targeted at SMEs that are keen to explore product/service innovation and new business models. Some of the topics that will be covered include GoBusiness GovAssist Portal, Industry 4.0 Human Capital Initiative, SMEs Go Digital, SkillsFuture Work-Study Programmes, Professional Conversion Programmes and more!
Join us for this complimentary session to find out more!