A dedicated webinar on the key findings of EY 2023 France Attractiveness Survey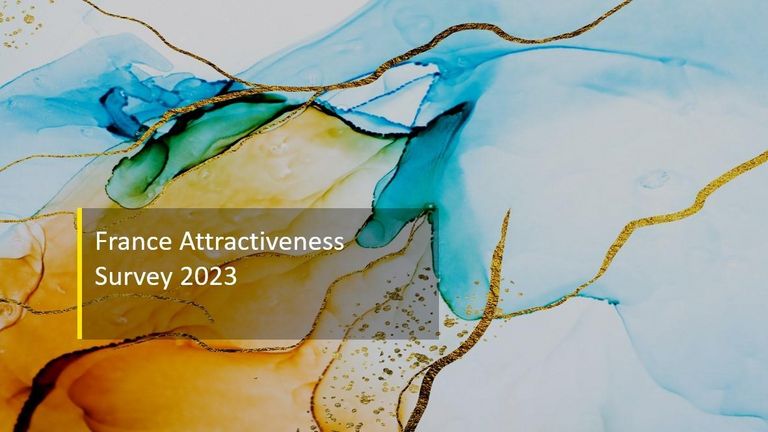 France remains the most attractive country in terms of the number of FDI projects announced in Europe in 2022, according to the latest rankings released in the EY 2023 France Attractiveness Survey.
The appetite to invest in France in 2023 remains strong however the three-year outlook displays a level of concern among business leaders. The challenges that France will face in the coming years to maintain its leading position in Europe will be presented in the second episode of the EY France Attractiveness Survey to be released in June.
We are pleased to invite you, based in the APAC region, to a dedicated webinar on the key findings of this survey, which will be held on:
Wednesday 21 June 2023
9:00-10:00 AM French time / CET
The webcast will be held in English
The session will be interactive and address the following questions :
What is the impact of the current economic context on Europe's and France's attractiveness?
What are businesses' expectations and projects?
On which key drivers France should focus to remain competitive and attractive?
Q&A
Attending from Mailand China
Attending from Other Location
Speakers:
Eric Fourel, EY France Country Managing Partner
Marc Lhermitte, EY Global Competitiveness & Attractiveness Lead
Bertrand Régnier, EY French Business Network – Global head
Guillaume Basset, Deputy Chief Operations Officer, Business France, Relations with local governments