Events
26th Intelligent Transport Systems World Congress Officially Opens in Singapore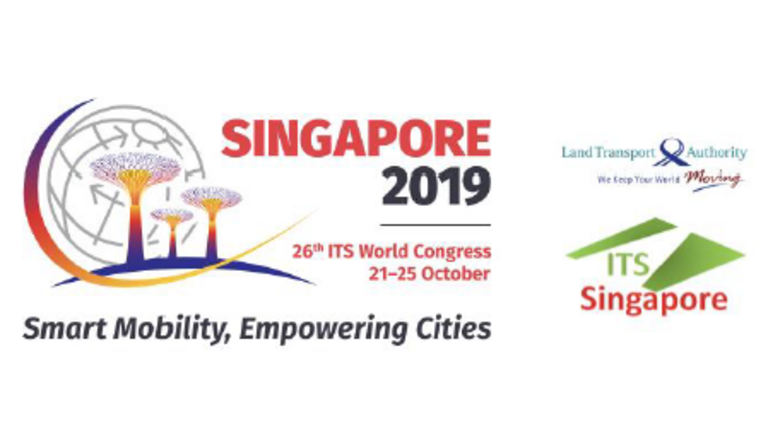 21 October 2019 - The 26th Intelligent Transport Systems (ITS) World Congress was officially opened today at the Suntec Singapore Convention & Exhibition Centre in Singapore. This marks the first time the Congress is being held in Southeast Asia. Themed "Smart Mobility, Empowering Cities", more than 10,000 delegates from over 80 countries are expected to attend the five-day Congress from 21 to 25 October 2019.
The Congress was opened by Singapore's Coordinating Minister for Infrastructure and Minister for Transport Mr Khaw Boon Wan, LTA Chairman Mr Alan Chan, LTA Chief Executive Mr Ngien Hoon Ping and Intelligent Transportation Society (ITS) Singapore President Mr Andrew Chow, together with CEO for ERTICO - ITS Europe Mr Jacob Bangsgaard, President and CEO of ITS America Mr Shailen Bhatt and Secretary-General of ITS Asia-Pacific Mr Hajime Amano. The Congress is a platform to showcase the latest innovations and technologies for smart urban mobility, and is also an opportunity for policymakers, industry and academia from around the world to share insights, experiences and best practices in the land transport sector.
ITS Hall of Fame 2019
The achievements of the global ITS community were also celebrated during the opening ceremony of the ITS World Congress. The ITS Hall of Fame - Lifetime Achievement Award was presented to three individuals, comprising Mr Jim Barbaresso from the United States, Mr Brian Negus from Australia and Mr Svend Tøfting from Denmark. This peer-nominated award recognises the awardees' contributions in formulating initiatives that bring the ITS community together to improve transport experiences globally.
Congress Highlights
The Congress features close to 200 sessions and interactive panel discussions, 30 specially curated technical demonstrations and tours, as well as 11 associated events, including LTA's inaugural Autonomous Mobility Summit. To inspire and nurture the next generation of ITS leaders, 60 tertiary students and youths from Singapore and other countries across the Asia-Pacific region will also take part in the Youth Leadership Development Programme.
ITS World Congress Exhibition
From 24 to 25 October, members of public can enjoy free admission to the ITS World Congress Exhibition, and take a look at the latest technologies, research and innovations by over 300 exhibitors. Highlights include a Singapore Pavilion, which is organised by ITS Singapore with the support of Enterprise Singapore (ESG). The Singapore Pavilion features 12 participating companies, comprising a range of start-ups, small and medium-sized enterprises and large corporates, which will unveil their latest innovations for smart mobility.
For more information and the full Congress programme, visit
itsworldcongress2019.com.