Communication - Press • The Chamber
7 Tips To Write A Resume Adapted To The Singaporean Market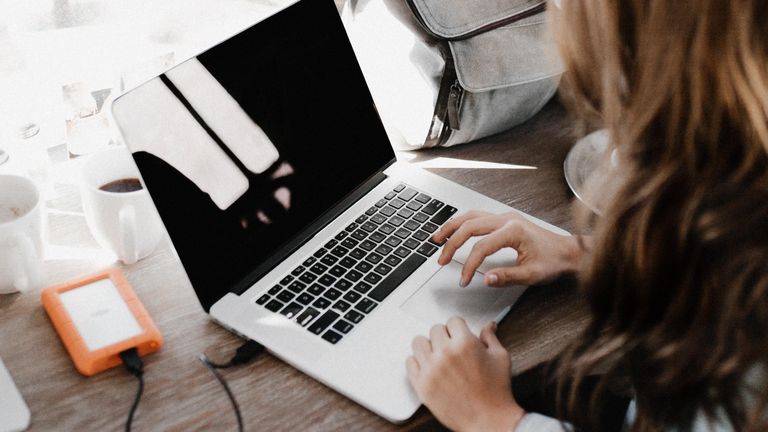 Patricia Mauclair, Recruitment and HR Consultant at the French Chamber of Commerce in Singapore, shares how to prepare a stunning resume.
Looking for a job during this confinement period is not easy. Singapore usually offers amazing opportunities, but the market is more than ever hyper-competitive! Where do you start? You probably already know how important your CV can be in your quest, and you would like yours to stand out from the crowd. As a recruitment agency within the French Chamber of Commerce in Singapore, we review all sorts of profiles, from Singaporeans to international talents. In this article, we will give you 7 tips to write a stunning resume.
1. The standard is 2 pages
Whereas a Singaporean resume tends to be quite detailed and long – up to 10 pages – the international standard is 2 pages.
The French resume fits your career on one page, sorry if you agonized turning it to make it as concise as possible… You are tempted to keep it short? It could end on the pile of "fresh graduates". Do you have more than 20 years of experience? You may add a 3rd page.
There are different ways to build a resume. The reverse-chronological format is not only the most common but also the most widely accepted and easy to understand. For an entry-level or technical profile, or if you are in the process of moving to a new industry, you may adopt a more functional format that highlights your transferrable skills and experience in other fields.
Graphic or linear presentation? Most Singaporean resumes are linear, and a graphic presentation is more suitable for Marketing or Design positions.
We will not give here any templates, because it always ends in every resume having the same look, whereas it is important to find your own style to make yourself memorable.
2. Start with a clear header
Perhaps you have heard that recruiters spend only a few seconds per resume. It is true that for an expert eye, screening the important information is very quick. The header of your resume must describe who you are in a concise and catchy manner.
A professional header should start with your name and career title.
How to contact you? Give an email address that sounds professional.
You must absolutely have a Singaporean phone number that indicates that you are already in Singapore and quickly reachable.
Add your LinkedIn profile: it is a "live" version of your resume, and it must be coherent and updated.
In an international environment, your visa status and spoken languages are essential. You may add your nationality too.
Another interesting information in this section would be your availability to start a new job.
What about your picture ID? If you are applying for a position that requires a client-facing role, then add a professional photo.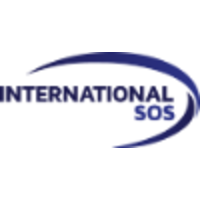 3. Your Summary is your Elevator Pitch
The cover letter is not often required in Singapore; that is where your resume summary comes into play.
Writing a powerful and compelling resume summary can dramatically increase your chances of being called in for an interview. It should be a "hook" that captures the recruiter's attention and gives him a reason to read the rest of the resume.
The one thing most people fail to understand as they create resumes is that today's companies are inundated with tons of resumes with long descriptions and dull soft skills. Make it clear, concise, and factual!
What you need to convey is what makes you unique and what is the professional service you would bring to the company.
You must draw attention to your top-selling points: Do you have any experience in Asia or internationally? Are you an expert in a sector or specific industry? What are your most impressive achievements?
You should write a resume summary that contains 4 - 6 bullet points of text that highlight key points that will attract further reading.
4. Mirror the keywords in the Skills section
In the process of selecting candidates among hundreds of applicants, you must be aware that your resume will often go through 3 filters: a screening of the database by an automatic applicant tracking system, a short-listed selection, and finally a detailed analysis of your skills and experience. How to go through the process and be chosen?
Your summary already listed your main competencies, but you want to be sure that all your talents are identified. Avoid a long list of soft skills and select instead hard skills (such as technical skills) that align with the keywords of the job ad you are applying for. Order them from highest value to lowest to keep the reader's attention.
5. A clear and tailored Work Experience
This is the place where you will list your current and past employment, and you will have to elaborate on each position. Once again, avoid long descriptions.
Describe each company you worked for in one sentence. It will help to understand the context and scale of your scope.
Do not only tell your responsibilities but show your contribution to the company by giving your main assignment, illustrated with 3 to 5 important personal accomplishments.
Adding 2 to 3 achievements expressed with figures to each experience will give the hiring manager confidence in your abilities.
Should you write about all your experiences? Yes, definitely! If you took a gap year to follow your spouse to a new country, make it appear as an interesting life experience instead of trying to hide it. Obviously, you should provide more details to the more recent or pertinent experiences.
Expert tip: Your application MUST be tailored to the job position. In the job description, identify all the keywords and make sure they appear in your most relevant experiences. It will help to have a better chance to get an approval of the recruiters' prerequisites.
6. The importance of Education and Qualifications
Where do you write this section? If you are a fresh graduate or if your education is about rare skills that are wanted in Singapore (for example in Artificial Intelligence), then you can write this section at the top of your resume just after your Summary. If you possess a wealth of professional experience, then it is appropriate to keep this section short and right after your work experience.
Highlight your certifications, licenses, and professional training if they are related to the position. Awards and honors are also appreciated in Singapore!
7. How to end your resume in a strong way?
Are you a sports champion or volunteer in a community association? The extracurricular section can make a difference compared to another similar profile!
If you have prepared your references, you can mention "references upon request" at the bottom of your resume.
Finally, even if you are a spelling expert, proofreading your application documents can still save you from unclear statements and discriminating mistakes.
Is now your resume clear, concise, and tailored for the job? Bravo! It is a lot of work, but worth it.
Now you have a resume that enhances your chances to get that job you want.
Feel confident to download it in your database here, or to apply directly to one of our open positions. Do not forget that Networking, preparing your Elevator Pitch and your interviews are important too. For further information, you can also contact us at recruitment@fccsingapore.com. All the best in your job hunt!
Source: Patricia MAUCLAIR, Recruitment & HR Consultant, EA Licence Number: 10C4756, Registration ID : R1870448