Companies news
ART PORTERS: listed by Time Out as one of the best galleries in Singapore. Visit the latest exhibition "Shadow Earth"!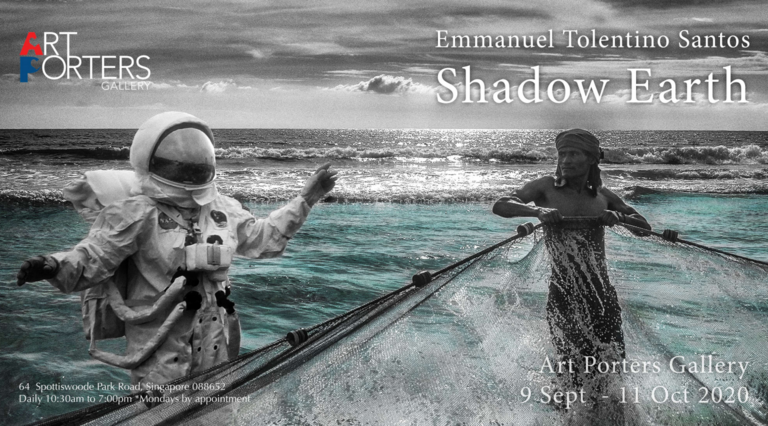 Housed in a Peranakan shophouse in Spottiswoode Park Road, Art Porters Gallery focuses on contemporary art and developing relationships with international artists.
It was co-founded by Guillaume Levy-Lambert and Sean Soh in 2013, armed with a mission to make art accessible to a wider range of people. The gallery represents artists from all around the world, showcasing works in a variety of media including drawing, painting, sculpture, photography and digital animation.
The gallery is currently showing 'Shadow Earth' by Emmanuel Tolentino "Mannix" Santo, featuring unique hand-coloured photographs created over the past 10 years.
In December, all Singaporeans aged 18 and above will receive $100 digital vouchers to spend on local staycations and tours. A great opportunity to join the excellent Wander Wonder tour of the Blair Plain conservation area — there are so many "hidden gems" to discover!
Enjoy this lovely article by Clara Lock in The Straits Times for a preview of the tour, featuring the gallery amongst other great recommendations. Come see for yourself Alex Face's mural, Jamie Teo's artworks, the secret room, Otah Boy and more at the gallery!
Find out more on ART PORTERS IG and FB
For enquiries, please contact:
Guillaume Levy-Lambert @ +65 9815 1780 / guillaume(@)artporters.com
Sean Soh @ +65 9105 9335 / sean(@)artporters.com
Melvin Sim @ +65 9144 7468 / artologist(@)artporters.com