Companies news
BIPO Payroll is Now Available on SAP® Store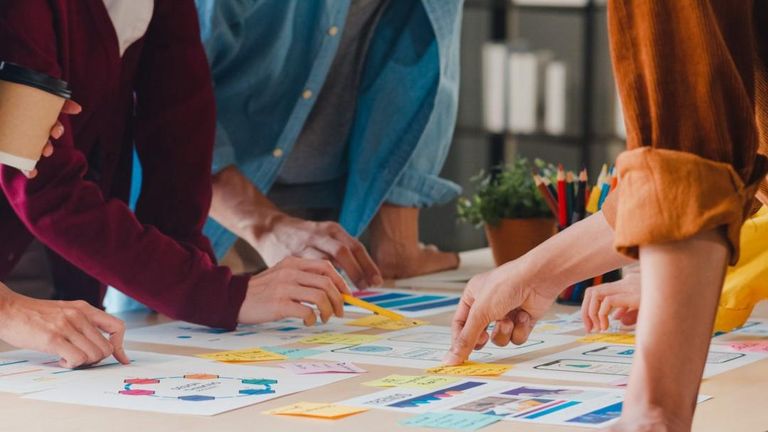 BIPO Payroll integrates with SAP® SuccessFactors® solutions to deliver cloud-native, multi-country solutions designed to meet hybrid work models.
BIPO Service today announced that it has joined the SAP® PartnerEdge® program as a partner that designs, develops, and builds software integrated with SAP solutions. Through this affiliation, BIPO's award-winning cloud-based BIPO Payroll solution is now available on SAP Store, the online marketplace for SAP and partner offerings. The integration of BIPO Payroll with SAP SuccessFactors® Employee Central enables enterprises to tap into the combined expertise and capabilities of BIPO and SAP technology through a secure, multi-country payroll solution offering, complemented by a streamlined user experience.
With over 17 years of experience in delivering end-to-end payroll and HR solutions across Asia Pacific, the Americas, Europe, the Middle East, and Africa, BIPO Payroll is an ideal supplement to the capabilities of SAP SuccessFactors solutions. By empowering businesses with cloud-native applications, the integration drives business value through improved efficiencies. Leveraging a technology platform with an intuitive, built-in payroll calculation engine that significantly reduces manual tasks and payroll processing by up to 90%, BIPO Payroll offers enterprises the flexibility, scalability, and reliability of a globally compliant, secure payroll platform to deliver a mobile-first, cloud-first digital strategy.
"The SAP PartnerEdge program provides extensive resources for enterprises seeking software solutions aligned with today's remote and hybrid work models, and we are thrilled to be able to offer BIPO Payroll as part of this program," said Michael Chen, CEO (BIPO). "Integrating the advanced capabilities of BIPO with SAP SuccessFactors Employee Central unlocks incremental value for customers that require uninterrupted access to an accurate, globally compliant and secure, multi-country payroll management solution."
BIPO Payroll offers customers the flexibility of a customised, configurable solution and payroll processing based on local, in-country statutory requirements. The solution also includes:
Salary Computation: Built-in standard calculations that support multiple salary types. Salary calculation formulas are easily configured, based on different employee categories.
Provident Fund & Taxes: Supports provident fund contributions and income tax computations in compliance with local, in-country labor, and statutory regulations. Facilitates automated tax filing and pension fund contributions for error-free payroll processing.
Mobile Application: Employees can view and download their statutory approved, itemised payslips via BIPO's mobile app or online portal, negating the need for printed payslips.
Seamless Interface: Payroll interface is easily configurable to facilitate leave deduction, overtime payments, and claims – features that are automatically synced for seamless payroll processing
SAP Store, found at store.sap.com, delivers a simplified and connected digital customer experience for finding, trying, buying and renewing more than 1,800 solutions from SAP and its partners. There, customers can find the SAP solutions and SAP-validated solutions they need to grow their business. And for each purchase made through SAP Store, SAP will plant a tree.
BIPO is a partner in the SAP PartnerEdge® program. The SAP PartnerEdge program provides the enablement tools, benefits and support to facilitate building high-quality, disruptive applications focused on specific business needs – quickly and cost-effectively.
About BIPO
Established in 2004 and headquartered in Singapore for Asia-Pacific, BIPO is a leading one-stop, global HR service provider offering payroll and HR management solutions.
We are a specialised hybrid HR solutions provider, bringing the best of both worlds – a cloud-based HR technology platform and a comprehensive suite of outsourced HR, payroll, and Professional Employer Organisation (PEO) services to manage your global workforce.
Trusted by over 2,800 clients, our global infrastructure in more than 100 countries and regions helps businesses expand compliantly across the globe.
At BIPO, we believe in empowering businesses through technology and innovation. Together, we are revolutionising the Future of Work.
Any statements in this release that are not historical facts are forward-looking statements as defined in the U.S. Private Securities Litigation Reform Act of 1995. All forward-looking statements are subject to various risks and uncertainties described in SAP's filings with the U.S. Securities and Exchange Commission, including its most recent annual report on Form 20-F, that could cause actual results to differ materially from expectations. SAP cautions readers not to place undue reliance on these forward-looking statements which SAP has no obligation to update and which speak only as of their dates.
SAP and other SAP products and services mentioned herein as well as their respective logos are trademarks or registered trademarks of SAP SE in Germany and other countries. Please see www.sap.com/copyright for additional trademark information and notices. All other product and service names mentioned are the trademarks of their respective companies.
For more information, press only:
Derick Teo
Director, Enterprise Go-Digital Solutions
e: derick.teo@biposervice.com
Adeline Lee
Marketing Manager, Asia Pacific
e: adeline.lee(@)biposervice.com