Event report • Meeting & Exchange
Breakfast Talk: Doing business in Vietnam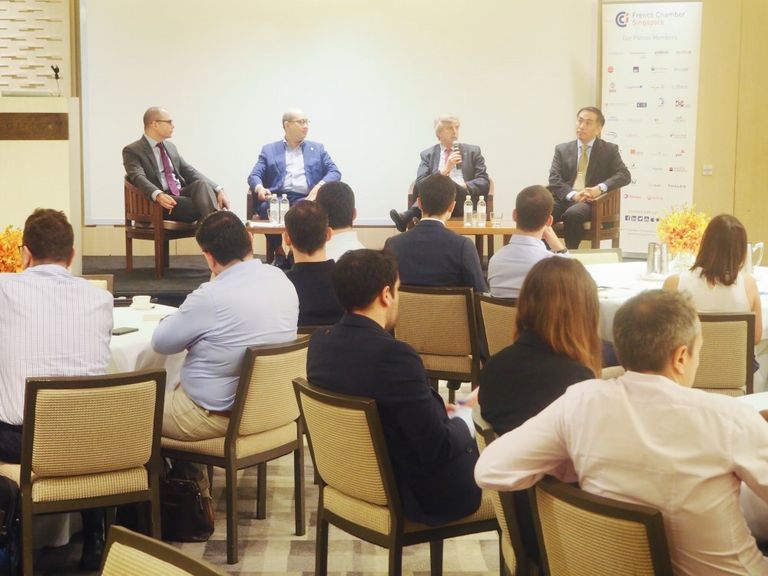 11 Jan 2019 – A stable government with favourable policies and laws, in combination with stable foreign exchange, inflation and interest rates, a young and educated workforce, cost competitive production base and other advantages have allowed the country to develop into one of the most attractive places for foreign investments in South East Asia.
"In the context of global economic uncertainties, Viet Nam has always maintained its position among the fastest growing countries in the world. In 2017, Viet Nam recorded a growth of 6.81%, for the first six months of 2018 alone, the economy grew at 7.08% which is the country's highest growth rate in 10 years since the world economic crisis in 2008. Viet Nam ranked 55th out of 137 countries in the WEF's Global Competitiveness Index (GCI), 68th among 190 economies in World Bank's Ease of Doing Business, and 45th out of 127 countries in the Global Innovation Index (GII) of The World Intellectual Property Organisation"
Extracts from the Keynote Address by H.E. Prime Minister Nguyen Xuan Phuc at the Vietnam Business Summit 2018, September 13th2018.
Presented by 3 eminent speakers, experts of the Vietnam market and based in the country, this Breakfast Talk provided participants with the information to tackle this growing market!
Programme:
The 3 presentations was then followed by a panel of discussion moderated by Gilles Pascual, Partner at EY with also questions from the floor.