Companies news • Analyses & Studies • Portraits • Publications
CEO Sustainability Series | Interview with Zach Wilson, Managing Director, Alfa Tech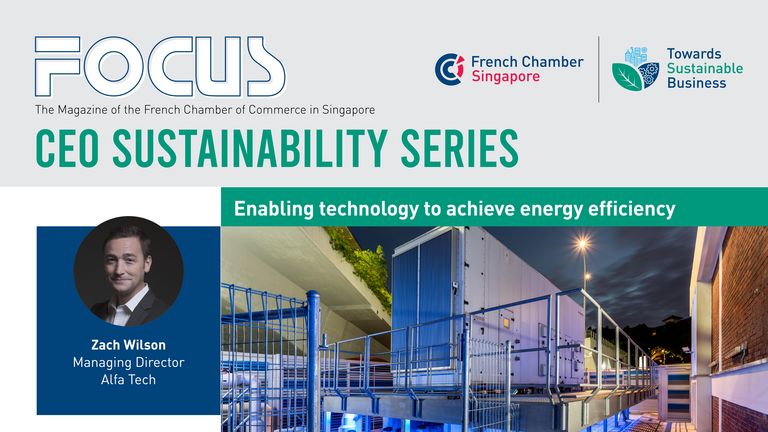 As part of the Sustainable Business initiative, the French Chamber of Commerce in Singapore presents a leadership interview series where we invite CEOs and key executives to discuss crucial management qualities that drive successful sustainable transformation.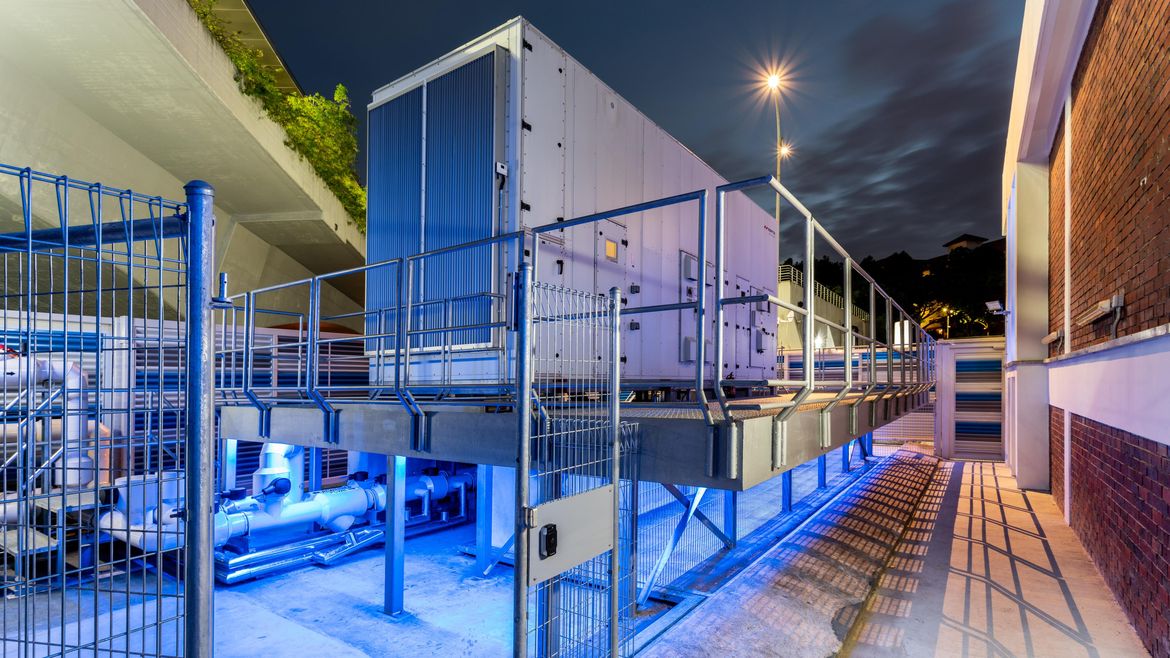 Question 1: What does sustainability mean to your organisation?
As a design and build company, we have had a great amount of discretion over the materials and equipment that we include in our projects. When we first started we were pretty immature, and frankly didn't have the financial strength to do all that we wanted. As we grew and strengthened as a company, we were enabled to be specific and include more energy efficient elements to our projects. Sometimes this was undertaken by the customer after an education process and explaining the benefits of using the better equipment. In other instances, we elected to include the more efficient equipment on our own, even when that caused impact to our margin. Examples would be lighting control systems, LED lighting, more efficient fans and fan motors, more efficient ACMV systems. Obviously when we are electing to bear the cost, we have to do it within reason, but we are willing to assert some leadership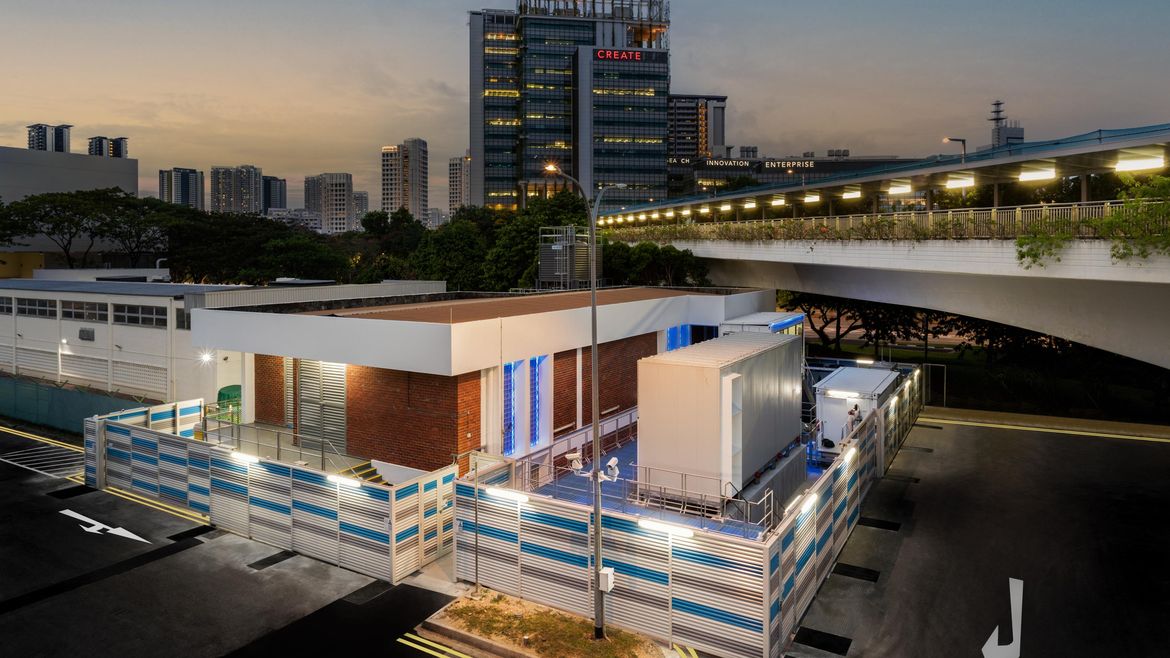 Question 2: How is technology helping your company achieve its sustainability targets?
Our biggest push as of late is to become a green and gracious builder. This involved several initiatives including e-waste collection bins, educational exercises for our staff and proudly the first 'green site office' which is a converted shipping container with more natural ventilation, vegetation on the side, sustainable interior materials and solar panels on the rooftop for powering the ACMV and staff requirements inside. We will have rolled this out on its maiden project and are keen to showcase it to the market. We also have been early adopters of technologies like Hydroleaps electrolysis based water treatment systems, Ampd Engergy's novel power delivery systems and installed the first State Point Liquid Cooling unit in SE Asia at National University of Singapore to study how adiabatic cooling can be employed in tropical environments. We are not developers of technology, but early adopters and proof testing it for broader promotion, evangelism and deployment when we validate it for our customers.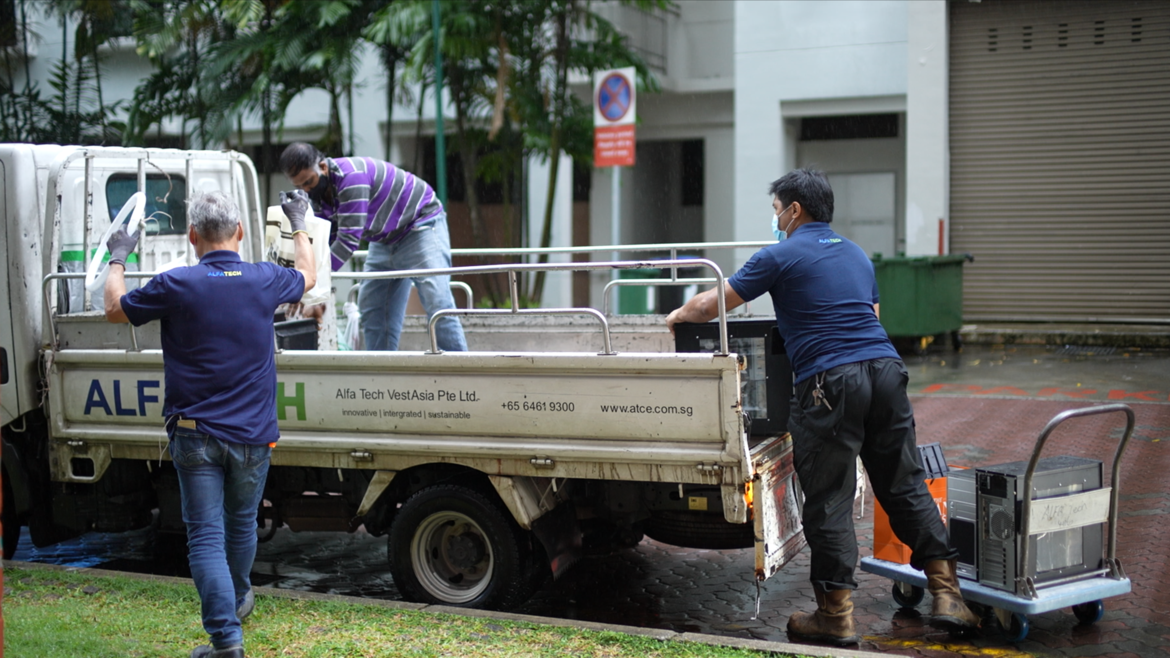 Question 3: What advice would you give to other founders who have ambition for their company to be more sustainable? How do you drive that culture within your team?
Take a long term approach, be willing to invest and use it for multiple bottom lines. It is important that we experiment with and then champion the technology that truly works to help the entire eco-system move forward. Also I would suggest that doing these types of sustainable initiatives can serve as great public relations, marketing and even help with employee retention. The employee retention thing is quite important because it shows to the employee that they are part of a global impact and their company is looking at their social impact and multiple bottom lines.