Event report
CEO Tech Club #1 - Personal branding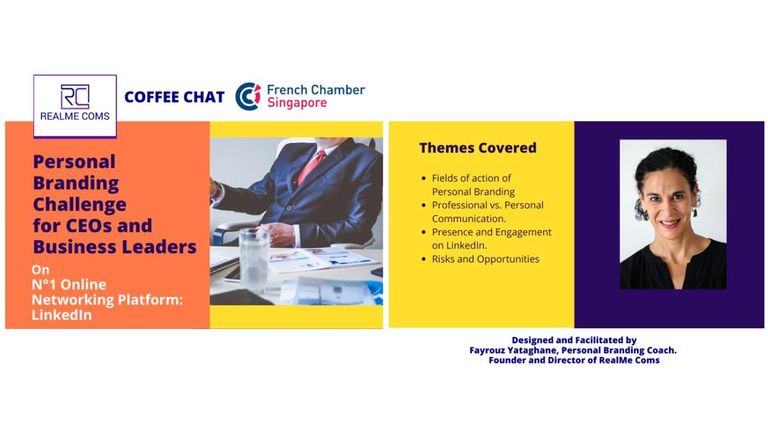 This session was organised over 2 days to adhere to the measurements.
Together with the co-presidents of the CEO Tech Club, Eric Barbier -TripleA, Denis Branthonne - Novade and JC Bouglé - FewStones, the French Chamber hosted a a workshop on Personal Branding dedicated to the members of the CEO Tech Club.
Fayrouz Yataghane, Communications Consultant, Personal Branding Strategist and Coach for Executives from RealMe Coms, presented on Personal Branding and challenges of digital communication, in particular - the world's No. 1 professional network: LinkedIn
Previously in charge of communication and image in a CAC 40 group, Fayrouz has worked for 18 years on the challenges and transformation of the company with Management teams. During this workshop, she shared some good practices on how to optimize your profile and communication on LinkedIn to take advantage of the power of this platform.
***
The CEO Tech Club is an exclusive club from The French Chamber of Commerce and regroups more than 50 French CEOs from the Tech Industry within an atmosphere of friendship and unconventional thinking. For more information, please contact Aurelie Martin.