Event report
Covid and Us elections - What's Next for the Foreign Exchange market? A Global Forex Trading and Investment Outlook with SGMC CAPITAL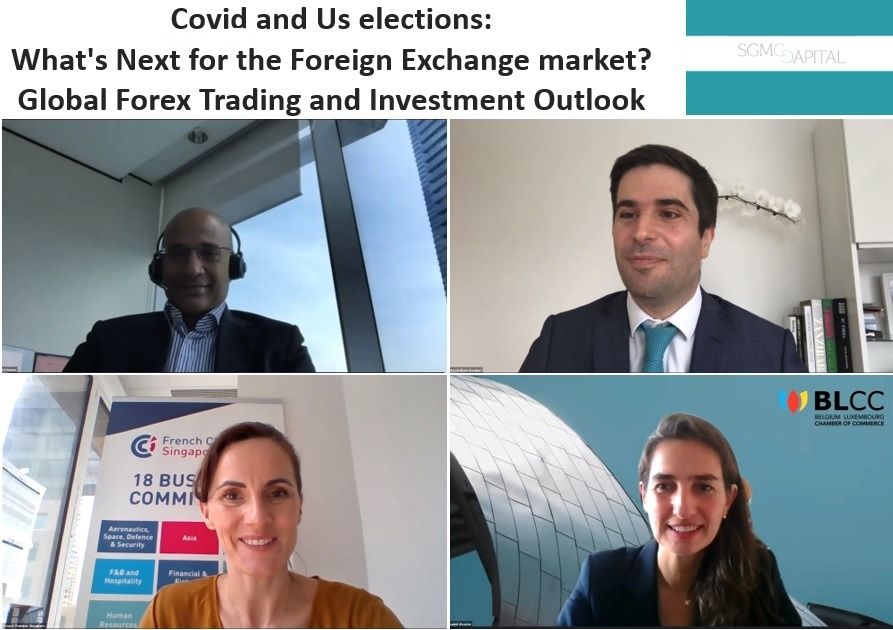 With Covid-19 pandemic and the recent U.S elections, 2020 has turned out to be an unusual year and for markets and the dollar.
As volatility becomes the order of the day, What should FX traders do in this market? What lessons can we learn from it?
Thank you to Massimiliano Bondurri, Founder & CEO - SGMC Capital and Edmund Gomes, CIO - SGMC Capital, experts in investments and FX markets who provided their perspectives and insights on Covid-19 and US election policy scenarios and their investment implications. Their insights and practical scenarios were very useful to understand better the FX market and the impacts on the investments.
More questions on the Foreign Exchange market: SGMC CAPITAL