The Chamber
Découvrez les deux interventions de la chambre de commerce de Singapour lors de BIG !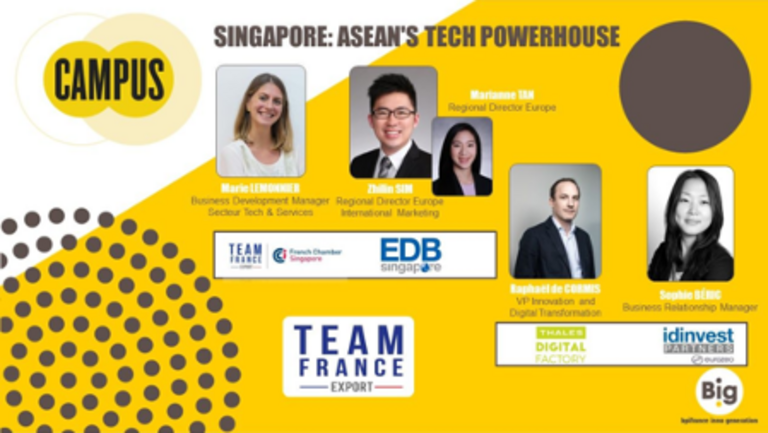 Cette année la chambre de commerce de Singapour a participé à deux ateliers lors de l'évènement BIG organisé par bpifrance. Avec plus de 19 millions de connexions, BIG s'est transformé en un immense plateau TV. La chambre de commerce était présente sur le campus Asie et est intervenue sur deux ateliers, l'occasion d'échanger autour des sujets Tech et Innovation à Singapour.
Singapour est un centre de classe mondiale dynamique et dynamique en Asie du Sud-Est, c'est sans aucun doute l'endroit où il faut être pour un entrepreneur ! Vous souhaitez découvrir pourquoi ?
Revisualiser les deux ateliers, en cliquant sur le lien ci-dessous :
FinTech à Singapour : The place to be!
Singapore: Asean's Tech Powerhouse :