Event report
Past Event: Demystifying Mental Health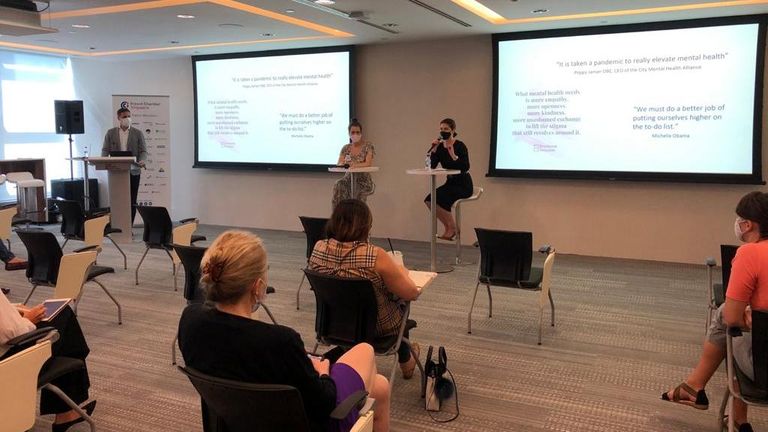 Mental Health issues including stress and anxiety have long been a rampant societal concern yet have also been largely unacknowledged by workplaces and even individuals who have found it difficult to receive the support needed.
The global pandemic and the subsequent multiple lockdowns and self-isolations have led to an even sharper rise in mental health issues and forced many companies to recognise that action is necessary in order to retain and attract the best and brightest talent. Some of these firms have started to implement individual support for those requiring it and advancing discussions on the real work-life balance concept post-Covid with permanent flexible working hours and more wellness programs being implemented.
Experts have welcomed the efforts put in by some of these companies, whilst recognizing that there is still a lot of work to be done to change people's mindset and erase some of the stigmas around mental health, particularly present in Asia.
In this event, kindly hosted by Baker McKenzie Wong & Leow, our three mental health speakers - Dr Anne-Claire Stona, Mollie Jean De Dieu (Longchamp) and Dr Guillaume Pollet (International SOS) - discussed how firms are able to support their employees and what is required to create a "mental-health friendly society.
Key takeaways include:
Importance of engaging an in-house counsellor in companies
Importance of meaningful conversations between employers and employees
Importance of high commitment of leadership and to walk the talk
Need for empathetic leaders
Be flexible and inclusive
Thank you to our speakers and attendees for an inspiring session!