Event report
Developing Business in Cambodia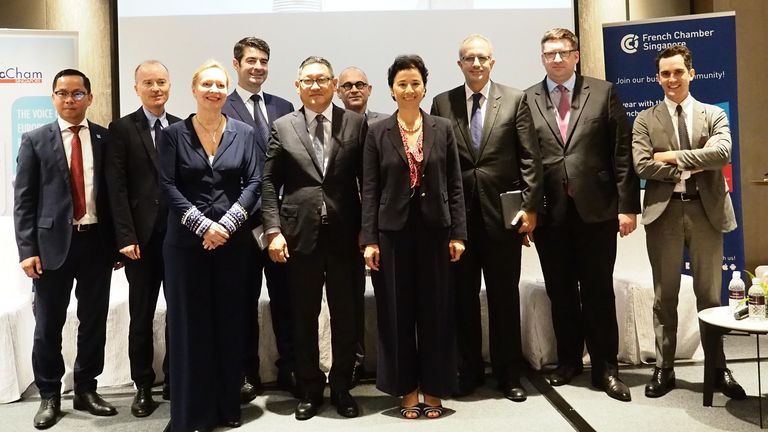 Cambodia's economy is experiencing a boom, and liberal trade and investment policies have been introduced to promote trade and foreign investment. The GDP has grown at around seven percent over the past decade and  economic growth is expected to remain robust in the coming years.
Cambodia offers potential business opportunities, among several sectors, in logistics, tourism infrastructure, construction, engineering, energy, finance and insurance, agribusiness, pharmaceuticals and healthcare.
On this occasion, we were honoured to welcome H. E. Mr Sok Chenda Sophea, Minister attached to the Prime Minister and Secretary General of the Council for the Development of Cambodia (CDC) and H. E. Mrs Eva Nguyen Binh, Ambassador of France to Cambodia who presented their knowledge of the topic. We thank them for their kind contribution.
We also wish to thank the panel of discussion that consisted of Mr. Philippe Baudry, Economic Counsellor at the French Embassy, who presented on the French economic system in Cambodia, Mr Arnaud Darc, CEO, Thalias Group, Mr. Sopha Min, Deputy CEO BRED Bank Cambodia & Laos, Mr Guillaume Massin, Partner, Managing Director, DFDL Cambodia, Mr Michel Cassagnes, Managing Director, Archetype Cambodia and Mr. Nicolas Olivry, Director, Chief Commercial Officer at Clik.
This event was organised in collaboration with the European Chamber of Commerce in Singapore.