Meeting & Exchange • Services • Company visit
EDHEC - Learning Expeditions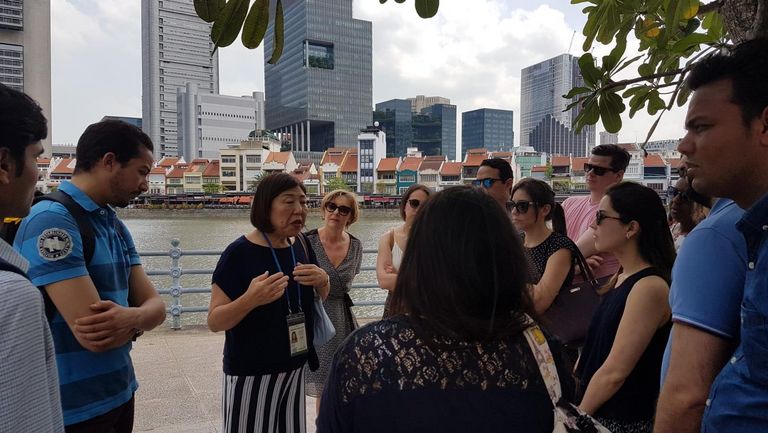 Whatever the topic of study, the French Chamber of Commerce in Singapore is able to organize a solid and dynamic tailored program.
The challenge given by EDHEC Business School, for its Global MBA students specializing in "Leadership", was:
to discover different styles of leadership in the multicultural context of Singapore
to explore the challenges imposed on today's and tomorrow's leaders by digitalization and disruptive technologies
to understand how to adjust a leadership style to a business strategy ...
If your program incorporates immersion experiences abroad, dare to expose your students to one of the most innovative ecosystems in the world. Thanks to the French Chamber of Commerce in Singapore, you outsource the organization of the visit, to focus on the educational content of your learning expedition in Singapore.
"We ran our first EDHEC MBA Learning Expedition in Leadership with the French Chamber of Commerce in Singapore this Spring. From the planning phase, through bi-weekly updates and on the ground in Singapore, the FCCS built a great programme with us and made every effort to find and confirm the best-fit speakers for our group. The sessions were high level, the organization was smooth and the relationship built up a strong base for the future. We will look forward to working with FCCS next year!" || Mrs. Richez, Global MBA Director, EDHEC Business School.
Discover our service Learning Expedition