Event report
Entrepreneurs' and New Members' Virtual Networking Meetup - June 2021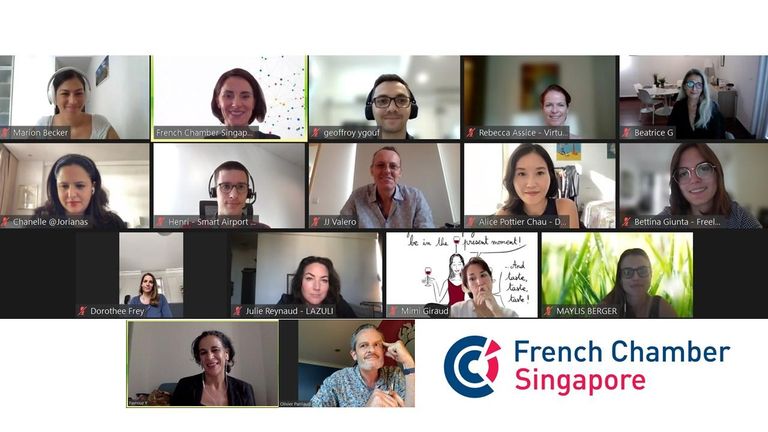 Great seeing new faces at our quarterly Networking Meetup dedicated to Entrepreneurs and new members!
ASSICE Rebecca - VIRTUAL ROOM
BECKER Marion - MARION BECKER COACHING
BERGER Maylis - MAISON FERRAND
FREY Dorothée - IPHUB ASIA
GAILLOT Beatrice - Platinum Angels Management
GIRAUD Mimi - A WINE ADVENTURE
GIUNTA Bettina - FREELANCE.COM
OHAYON-CROSBY Chanelle – JORIANAS
PARRIAUD Olivier - INDOSUEZ WEALTH MANAGEMENT
POTTIER CHAU Alice - DWS - Décor World Services
REYNAUD Julie - LAZULI
TAILLARD Henri - TLD ASIA Smart Airport Systems
VALERO Jean-Jacques – BIZSU
YATAGHANE Fayrouz - REAL ME COMS
YGOUF Geoffroy – HELMSMAN
During a collective gathering followed by small-group exchanges in breakout rooms, our members had the opportunity to meet with companies who recently joined the French Chamber, pick up some contacts, increase their visibility and exchange about their business.
Thank you all for joining this event!