Companies news
ERGAPOLIS: Views from Estelle Forget, Founder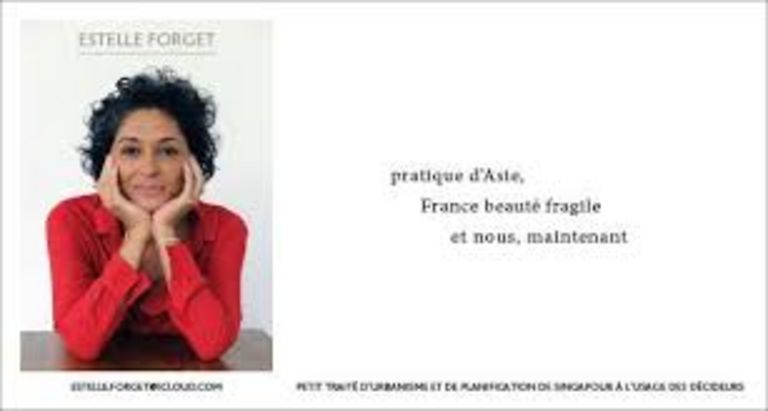 "We all have to learn from each other to build a virtuous and ecological world"
For more than 15 years, Estelle has been passionate about the sustainable development, the planning of cities and the correlation between the two. Planning sustainable cities is a challenge that lies at the crossroads of several other current issues: economic development, territorial imbalance, access to housing, social segregation, preservation of the environment, biodiversity and people.
I decided to compile my thoughts on this matter, and this month, I became an author. In my first essay, 'Le petit traité d'urbanisme et de planification de Singapour à usage des décideurs' (Singapore's little urban planning treatise for decision-makers), I am sharing some lessons learned from the success of Singapore. The idea for this essay came to me following my move, three years ago, to Singapore, the world's benchmark for innovation and sustainable cities.
First of all, I was stunned by the incredible success of Singapore. This small country, devoid of natural resources and ranked among the four Asian "dragons", has one of the highest GDP per capita in the world (USD 64,579 in 2018 according to the IMF). In just one generation since independence, this former British trading post of 1.9 million inhabitants, 75% of which lived in slums, has been transformed into a garden city and business centre with a population of nearly 6 million. Its model of social integration is unique in the world, with 91% of Singaporeans owning homes.
I was also fortunate to meet Dr Liu Thai Ker, who is the founding father of Singapore's urban planning and its famous long-term development plan. He explained what are the principles of the Singapore model and how it can be exported to much larger territories.
Singapore strategic urban planning and successful education system have been instrumental to its incredible success.
As countries around the world increasingly adopt the principles of sustainable development – a trend now reinforced by the global health crisis, strategic urban planning and long term vision will play a key role in adapting existing cities and building new ones.
By sharing Singapore's 'secret recipe' I hope to bring some inspiring, new ideas to France and beyond.
To order my essay, please write to commande.book(@)gmail.com
Estelle Forget