Event report
Event: SD Wan Technology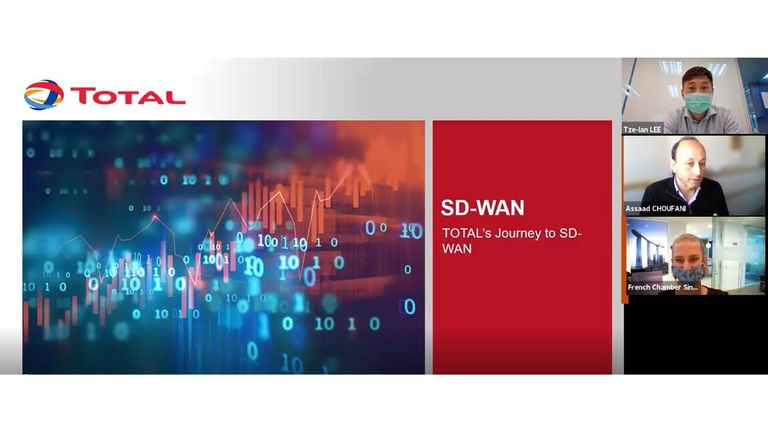 With the emergence of cloud technology, traditional enterprise WANs are no longer sufficiently agile to meet the demands of digital business and cloud IT delivery.
Software-definer WANs (SD-WAN) provides entreprises a way to deploy branch offices and remote sites in a simplified & costs effective manner. They do not rely on singular connection alone and are aimed to support cloud-first strategies of business.
During this session, our speakers from TOTAL:
Assaad CHOUFANI, Program Manager - TOTAL BWAN (online)
Tze-lan LEE, Senior Telecom Program Manager - TOTAL OIL ASIA PACIFIC (onsite)
Anuj Sharma, Head of IT and Security Operations - APAC at TOTAL GLOBAL SERVICES LIMITED (onsite)
shared a quick overview of SD-WAN technology - its concept and benefits, why TOTAL is moving to SD-WAN, TOTAL' SD-WAN Vendor selection criteria and different approaches to the infrastructure, TOTAL's deployment and migration strategy as well as experiences.
This webinar was targeted to members in the CIO and CTO sector.
Thank you to our speakers and attendees.
Access the speaker's presentation (Only for members)