Event report
Fireside Chat: Digital Brand Building with TikTok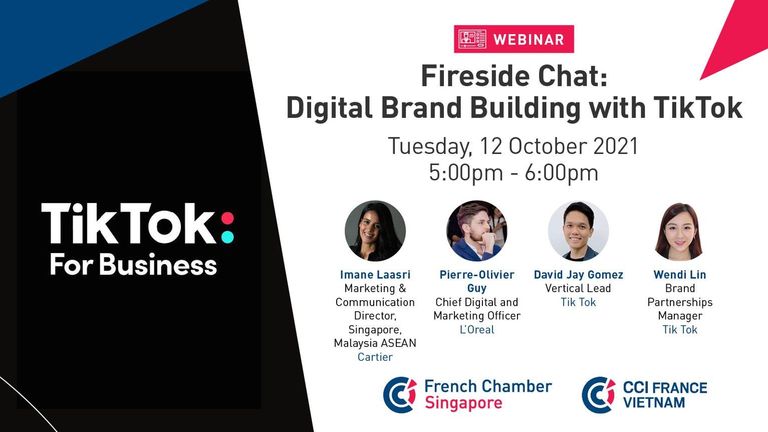 Thank you to our speakers Imane Laasri, Marketing & Communication Director, Singapore, Malaysia ASEAN, Cartier, Pierre-Olivier Guy, Chief Digital and Marketing Officer, L'Oreal, David Jay Gomez, Brand Partnerships Regional Vertical Lead for CPG, Beauty and Luxury at TikTok and Wendi Lin, Brand Partnerships Manager for TikTok.
It was certainly an informative discussion on how savvy brands have pivoted digitally amidst the pandemic, as well as why and how brands like L'oreal and Cartier have brought TikTok on board as a trusted media partner. Other key talking points include:
The journey of understanding the value of TikTok for retail, beauty and luxury.
Debunking myths about TikTok audiences.
Full funnel strategy examples and case studies from brand awareness to driving sales.
The acceleration of TikTok's evolution towards e-commerce to drive brand growth.
Thank you to our participants and speakers for attending this event.
Access the webinar recording (Only for members)