Publications
FOCUS 71: Reliable Power Grids For More Renewables
Maxime Cassat, managing director at EDF Lab, discusses how the company's vision of carbon-free energy will transform cities  
The set-up of EDF in Singapore is meant to boost sustainable energy research in Asia. Please tell us about EDF Lab and its research activities.  
With a total R&D budget of 611 million euros, EDF is aiming at speeding up innovation for the cities of tomorrow, with innovations in energy efficiency in buildings, energy planning, smart grids, renewable energy & storage, electric mobility and micro-grids.
In Singapore, EDF R&D launched its EDF Lab in 2014, working with the Singaporean government and local universities to root a strong expertise adapted to the Singaporean and South East Asian context in the field of Smart Cities and Smart Grids.
EDF Lab is developing with the Housing Development Board (HDB) a web-based simulation platform to support decisions of urban planners in the master planning process and their impact on investments, climate change, and quality of life. This tool looks into energy efficiency, renewable energies, e-mobility, environmental and social aspects of the built environment.
EDF Lab, in partnership with the Nanyang Technological University (NTU), and main French distribution system operator Enedis, is operating a demonstration project of renewable energies microgrid on an island in the South of Singapore. The project is called MASERA for Microgrid for Affordable and Sustainable Electricity in Remote Areas and supports EDF efforts in reducing the cost of clean and reliable energy for millions of potential customers in need in South-East Asia.
Such solutions help local territories develop sustainable economic activities, such as fishing industries that rely on cold storage, communications means through telecom towers, but also safety with light at night, or health with modern clinics development. We are currently developing 3 micro grid projects to help address the need for continuous, reliable, low-carbon and affordable electricity in 3 types of environment – remote village in Myanmar, an Indonesian island with no access to national grid, and an industrial park in India.
Eventually, EDF Lab is exploring new business models related to e-mobility charging infrastructure, and simulating the impact of future autonomous vehicles on the power systems.
What are the most crucial technologies being developed to combat climate change right now?
Decarbonizing energy is the most urgent challenge today. All mature and cost-effective technologies must be used for this, beginning with renewable energies such as hydropower, solar power, wind power, while integrating smoothly these variable renewables thanks to smart meters & smart grids.
EDF is actually the first renewable energy producer in Europe, and we are famous for our nuclear fleet, which we are proud of because we strongly believe nuclear will be part of the solution as a carbon-free generation technology.
Thanks to smart meters, EDF is further encouraging consumers to use less energy during peak hours or to move the time of energy use to off-peak times, and thus reducing the need for investments in networks and/or power plants to meet peak demands.
How important is climate change research for EDF? What is your approach at an organizational level? 
Global warming is a global environmental emergency, which is guiding our core strategy of development. Accelerating the decarbonization of energy has become the most urgent challenge we must take up collectively! It is also a major challenge that requires total commitment and strong strategic leadership from the political and business community.
The generation mix of EDF is already more than 90% carbon free, which makes it one of the lowest in the world. And still EDF is committed to be zero carbon by 2050. From our Group activities point of view, all the value chain is mobilized to reach this target while providing highest quality of service to our customers worldwide.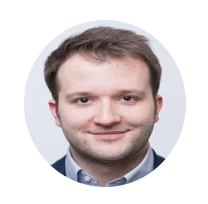 Interview with Maxime Cassat, managing director at EDF Lab, for FOCUS #71. To read more articles from this issue, download your digital copy here