Event report
French Chamber of Commerce in Singapore Dialogue with Minister of Manpower, Dr Tan See Leng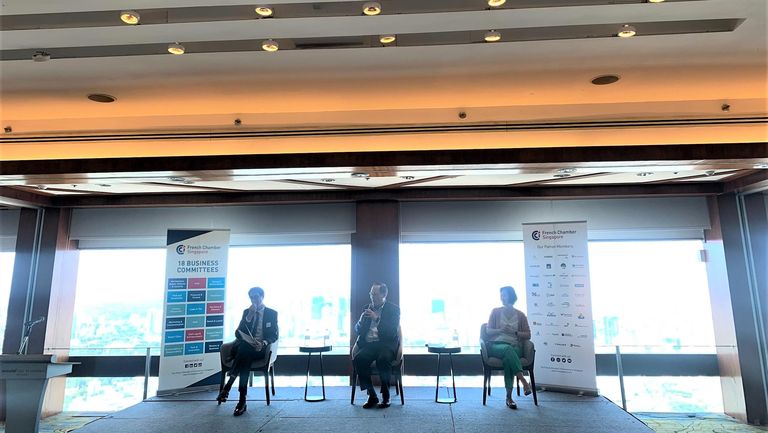 We had the pleasure of hosting Minister of Manpower (MOM), Dr Tan See Leng and Minister of State for Manpower, Ms Gan Siow Huang, at a dialogue session with the Patron members of the French Chamber of Commerce.
Mr Thomas Baudlot, President of the French Chamber opened the dialogue mentioning optimistic growth perspectives for our business community in the region and invited Dr Tan to do the introductory remarks.
Dr Tan touched on workplace fairness and responsible employment practices in Singapore. He discussed that as the economy restructures and recovers from Covid-19, Singapore's workforce remains receptive to foreign talent. Moreover, the application of data analytics and adoption of new technologies are vital to the transformation of key jobs.
Dr Tan and Ms Gan interacted with our members from different industries (Construction, Aeronautics, Defence, Energy, Logistics, Retail, etc.) and answered their questions relative to employment and Singapore's strategy going forward.
We are delighted to close the year with this in-person closed door event, and the French Chamber expresses our sincere gratitude to Minister Dr Tan See Leng and Minister of State Ms Gan Siow Huang for taking part in this important dialogue.