Publications BTP - Construction - Infrastructures
Geoxia improved quality and client satisfaction with Novade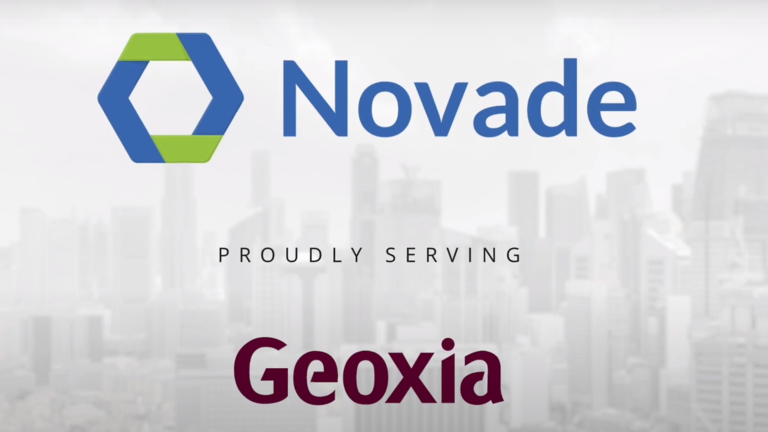 The French property developer adopted Novade's quality construction software
Geoxia embarked on a partnership with Novade for its construction management software. Its goals were to monitor site activities and maintain the quality of the houses built across France. The insights gleaned from data analytics empowered workers to build not just houses, but deeper connections with clients.
Geoxia faced various issues prior to the adoption of Novade's technology. For instance, they had to go through a tedious process to collect data across multiple sites. Huge amount of time and effort were also spend on administrative tasks (e.g. recording data, collecting paperwork, etc). Most importantly, Geoxia had limited real-time monitoring of the progress of their projects.
Through Novade Quality, Geoxia was able to digitalise paper processes and reduce the time spent on administrative tasks by over 80%. Geoxia was also enabled with enhanced visibility on all subcontractors and projects' progress across all areas in real-time. Coupled with more effective ways for teams to lodge defects and easy access for subcontractors to update defect and inspection information with their mobile devices, it ensured high quality standards holistically. Moreover, Geoxia could benchmark performances across multiple projects in different locations through a homogeneous process and centralised database. All in all, the enhanced connectivity led to improved customer satisfaction, communication and quality of services.
For more information, visit https://www.novade.net/geoxia-residential-homes/.