Companies news
ielo design: A new label "Committed with ielo"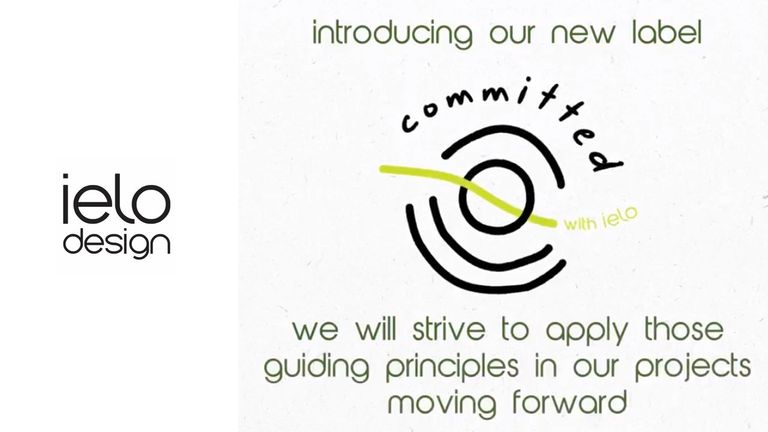 Today, ielo embarks on a new journey by designing a sustainability framework "Committed with ielo" for their projects.
Change starts here
Designers and makers have a responsibility towards the world of tomorrow. At ielo, their design choices have the power to help create greater value for their clients and for the planet, on the long run.
On their sustainability journey, they will strive to continuously learn and work towards making a positive impact. Transparency and collaboration will guide the agency, as they embark on this collective process together.
Let's work towards a common goal and create respectful projects together!