Portraits
Interview with Delphine Leon & Guillaume Multrier, DNDB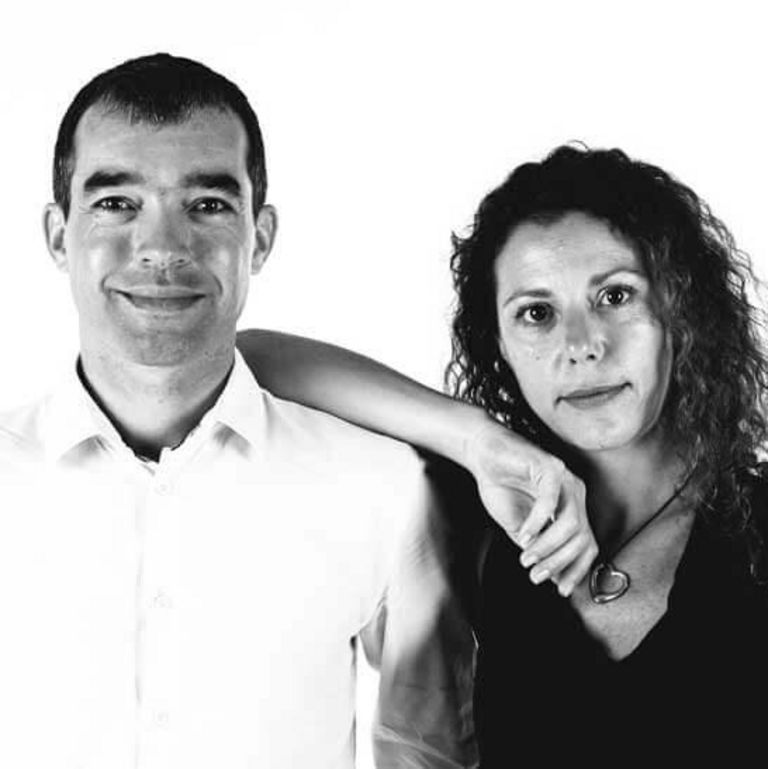 What is your background?
Delphine acquired her Master's in Interior Architecture and product design from the well-known design school Ecole Camondo in Paris. She learned to design furniture as well as space planning. During her Master's she had the opportunity to do an internship with an architect in France where she was in charge of drawing urban furniture, taking into consideration the design, changes in lifestyles and economic aspects.
Guillaume Multrier joined DNDB in 2007 as a co-director. His background as a Civil engineer, from ITC BTP Montpellier France, brought with him expertise in construction, understanding of local regulations and project costs. His "savoir faire" brings him recognition from both clients & contractors.
A few words about your business
DNDB is a design and build company practicing in Singapore for more than 15 years. We propose a turnkey approach in Singapore and design consultancy within Asia and Europe. We've done numerous internationally recognized destination resorts, retail spaces, offices, as well as customised residential projects. Our strength is being able to work on multidisciplinary projects. Our client draws a significant advantage as we express our skills in different fields to achieve a practical and aesthetic result. The skill combination of working in these different fields creates the sense of synergy, excitement and vitality that perpetuates the success of each one of our projects. We like to think out of the box and push the boundaries.
At DNDB we strongly believe that our duty is to change our client's requirements into both an operational & design solution, with emphasis on the quality of our service to help them achieve their final result.
Why did you set up your business in Singapore?
When we arrived in Singapore in 1998 the interior design market was just beginning. Singapore was opening up to creativity and calling for foreign influences from around the world and there was always a demand for quality driven construction results. We wanted to be part of it by submerging our western creativity into the eastern culture to create a harmonious synergy. Singapore is the perfect hub to discover the culture of South East Asia and to get inspiration from. Despite the unique challenges we came across, we knew we were at the right place at the right time.
What was the most difficult challenge to overcome on your entrepreneurial journey?
When we started DNDB our main challenge was to differentiate ourselves from the competition in the contractor's market that provided basic design services free of charge. As an interior design firm it was challenging for us to claim that a great amount of effort and research is required to propose a quality concept design and this came at a premium.
Today, clients do understand the value add of a designer. We help them save costs with operational solutions that cover space constraints, budget constraints and restricted time frames. Our challenge today is in the scale of our company. Potential big clients hesitate to come to us due to the size of our structure. However, we have shown that we can undertake projects of large scale from offices to resorts. We have carefully built our business over the past 15 years to fulfill projects of any size. Our repeated clientele is proof of this.
What are the next steps for your company?
We are developing our business overseas and are currently in the process of starting another office. We are happy to export our expertise and "savoir faire" to others places.
We are also exploring the idea of creating a new type of service in order to make Interior Design more accessible.
A few tips for new entrepreneurs?
Make sure you hire the right team, the ones that make you grow. Bring in the most talented and hard-working people possible, and keep them happy. At some point, you will not be able to do everything yourself, and your business will be only as good as its people.
Once your first customer arrives don't under estimate the quality of your service and the customer's satisfaction as it is a key factor. Happy customers are your best advertising.
Your motto in life?
The quality of your environment defines your mood, therefore your health, happiness & productivity – never neglect it.
Your business motto?
All projects should have a sense of Space.
At DNDB we design with people in mind.