Companies news
JENJI: New offices in Singapore and Switzerland bring Jenji closer to clients' needs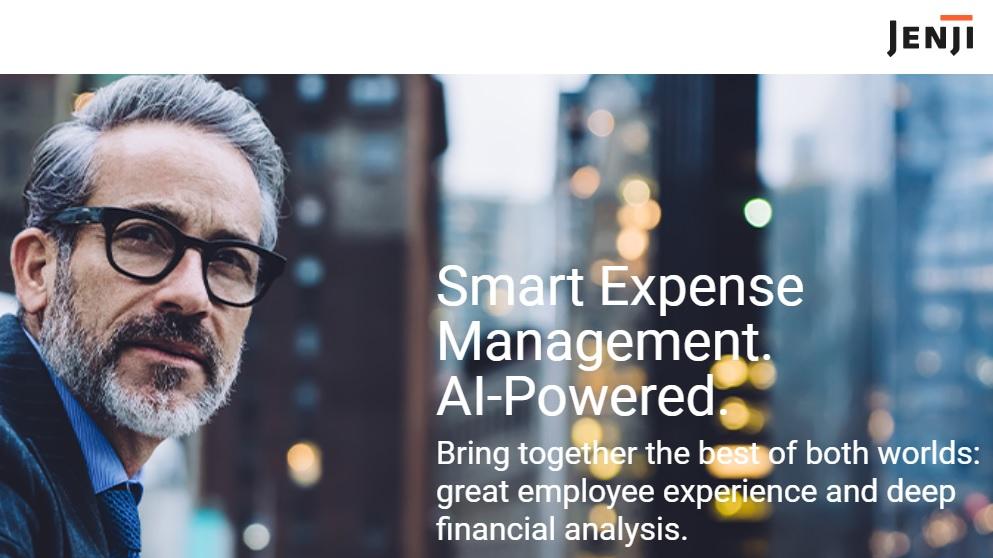 A new step forward for Jenji with the simultaneous office openings in Singapore and Switzerland.
In 2015, Jenji started deploying its innovative expense management solution in Europe from Paris, France. The fintech company is now expanding its horizons in two of the most proactive business and ICT centers in the world. By operating from Singapore, Jenji now provides medium and large accounts around the world with tailored support in Europe and Asia.
From Singapore, Jenji will oversee its clients' global and local needs in a thriving Southeast Asian region. Located in one of the world's most progressive and competitive economies, the new office will fit perfectly into the smart and advanced technology-driven hub.

The mobile app will provide effortless expense management for business trips to Australia or Europe. Local employees will access real time expense management eased by Singapore's leading ICTs. Accounting teams will be able to operate streamlined expense policies for both their headquarters and branch offices around the world.

Jenji is on a quest to deliver top-notch features and constantly improve its product. The solution manages no fewer than 70 currencies around the world, including Singapore Dollar, Australian Dollar, Hong Kong Dollar, Chinese Yuan, Malaysian Ringgit, Euro and Swiss Franc. Thanks to the most powerful OCR (Optical Character Recognition) in the market, the main fields of your expenses are filled in automatically, such as the seller, the amounts or the category. The Automatic mode allows any employees to create an expense in Jenji's. Indeed, the app can handle any VAT rates and changes and supports powerful integration features to fit natively into any company's ecosystem.

The launch of X-Ray, Jenji's 2021 brand-new functionality, is yet another example of fintech's strive for innovation. X-Ray is an exclusive feature bringing more speed, accuracy and simplicity to professional expense management. X-Ray highlights the main information from the receipt and allows you to focus on what's important. With this new feature, you can add extra details to your expense report, with just one click. Expenses are now submitted in record time! X-Ray is available on iOS 14.

"Opening offices and hiring in Switzerland to continue expanding our DACH market share was an easy choice. Switzerland has always been a strong market for Jenji, as even before the Covid situation, companies have been focused on their digital transformation and implementing fully paperless, simple and modern processes. And with Finance teams standing to gain real-time data availability, coherence and visibility through automated financial analysis, thus developing the deeper insights and understanding necessary for strategic and operational guidance, it's a win-win for everyone in the company" explains Pierre Queinnec, Jenji's CEO.

"With Jenji, we are offering our clients greater spend transparency, control and simplicity. We support all corporations in these fast changing market conditions" adds Chee Leong Lee, Head of Sales APAC
With the Singapore office opening, the mobile AI-powered solution is ready to support pioneering and leading companies in Asia and Europe.
About Jenji
Jenji is one of the leaders in professional expense management and dematerialization solutions for companies. Founded in 2015 it is the first fintech company to independently raise European capitalization with support from Eurazeo. Jenji offers management solutions for expense reports, lump-sum indemnities and professional expenses designed for medium and
large companies.
Jenji has reinvented expense management solutions by relying on Cloud and AI technologies while aiming for a simple, modern user interface accessible across devices, everywhere in the world. Thus, Finance departments have real-time and consistent data available that they can drill down into.This is possible thanks to automated financial analyzes that provide the control necessary for strategic and operational management.
More than 1000 mid-market customers and large accounts in all sectors of activity, such as MAN Truck & Bus, Matmut, the National Assembly or GRTgaz.
Your contact at Jenji
Lucie De Antoni / Head of Marketing
lucie.de-antoni(@)jenji.io
+337 64 35 93 50