Companies news
Kacific's Founder and CEO Christian Patouraux named Satellite Telecommunications CEO of the Year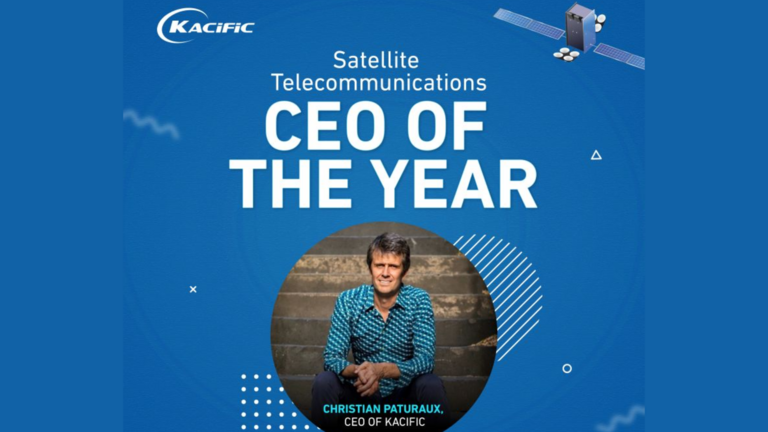 Kacific's founder and CEO, Christian Patouraux, has again been honored as "Satellite Telecommunications CEO of the Year" in Singapore at the Global Banking & Finance Review Awards.

"Christian's unwavering commitment to providing affordable, high-speed internet access to homes, businesses, and governments throughout the Asia-Pacific region has earned him several awards over the years, including the CEO of the Year for Wholesale and Capacity by Telecoms Review in 2021 and Satellite Executive of the Year by the Asia-Pacific Satellite Communications Council in 2019.

His innovative approach to internet connectivity has enabled government agencies to quickly connect as many sites as necessary and has opened up new opportunities for businesses in remote and underserved areas, thereby improving the lives of many.

At Kacific, we are proud to be led by such an innovative and forward-thinking CEO. Congratulations Christian!"
SOURCE : Kacific Broadband Satellites Group