Event report
Meet The CEO #29 SAFRAN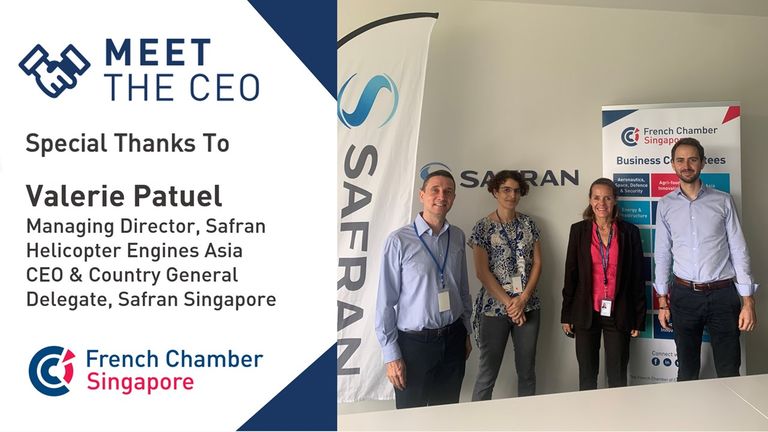 A warm thanks to Valerie Patuel, Managing Director, Safran Helicopter Engines Asia CEO &Country General Delegate, Safran Singapore who was our CEO of the month.
During our Meet The CEO session, Valerie met with five start-ups, entrepreneurs, and SMEs in one-on-one sessions and exchanged with them on best practices, insights and potential synergies.
Jean-Christophe Bouglé, Director, and Sophie Normand, Managing Director at FEWSTONES PTE LTD
Francois Dubrulle, Director, Orient G at The Green Airliner
Gildas Coldeboeuf, CEO APAC at ARTASI
Arthur Pelissier, Service Group & ECM China General Manager, and Emma Pelissier, Industrialization Manager ECM Tianjin at Semco Engineering
Geraldine Gauthier, Executive Coach & Founder at W2P CONSULTING
Meet The CEO is an initiative of the French Chamber in Singapore that provides opportunities for start-ups and SMEs to connect with a CEO of a large company.
Want to know more about the Meet The CEO program? Please contact Agate Wack awack@fccsingapore.com