Event report
Meet The CEO #31 AXA Singapore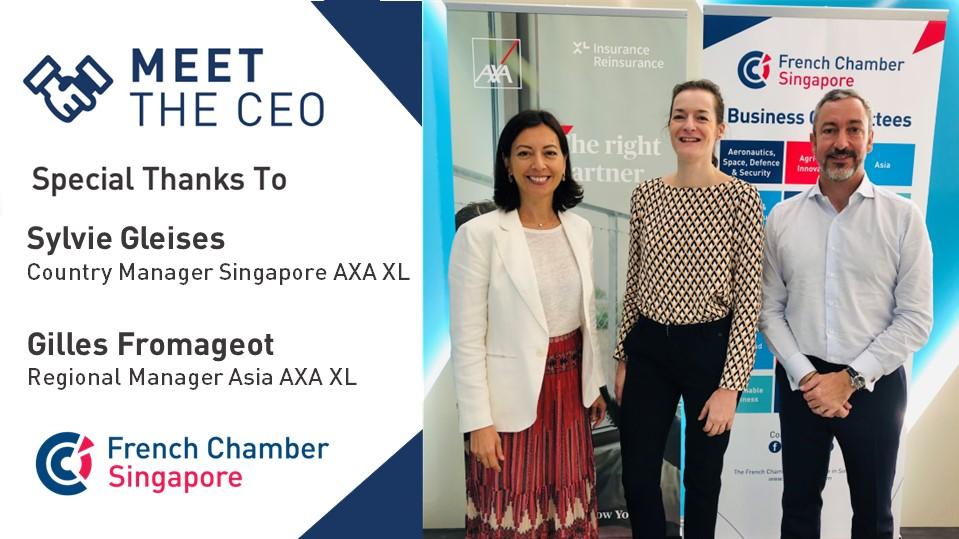 A warm thank you to Sylvie Gleises, Country Manager AXA XL Singapore and Gilles Fromageot, Regional Manager Asia AXA XL, who were our CEOs of the month.
During our MEET THE CEO session, Sylvie and Gilles met with six start-ups, entrepreneurs, and SMEs in one-on-one sessions, exchanging with them best practices, insights, and potential synergies.
Costance Labruyere, Director Asia AME Asia
David Pacheco, CEO APAC Amarenco
Erwan Cariou, CEO Sphere
Jean-Francois Trebillod, ASEAN General Manager Aden Group
Martin Sebban, BD Manager APAC Uptale
Nicolas Bech, Sales Director and Alexis Lhoyer, Partner and Chief Business Officer Chab Group
MEET THE CEO is an initiative of the French Chamber of Commerce in Singapore that provides opportunities for start-ups and SMEs to connect with a CEO of a large company.
Want to know more about the MEET THE CEO program? Please contact Agate Wack awack@fccsingapore.com