Event report
Meet the CEO #35 RICHEMONT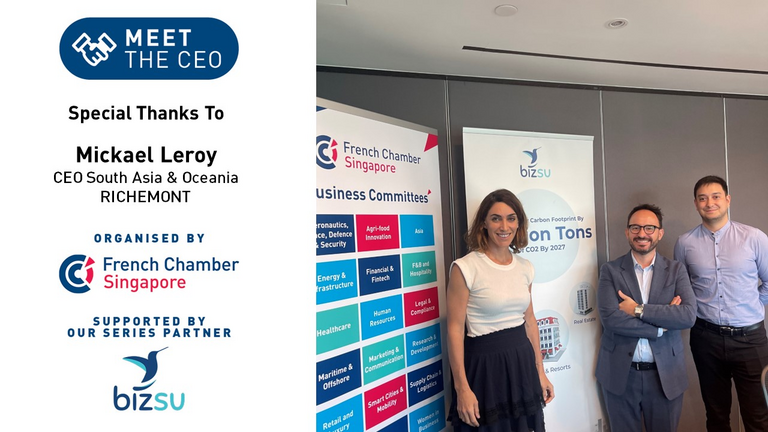 A warm thank you to Mickael LEROY, CEO South Asia & Oceania Richemont, who was our CEO of the month.
During our MEET THE CEO session, Mickael met with six start-ups, entrepreneurs, and SMEs in one-on-one sessions, exchanging with them best practices, insights, and potential synergies.
Geraldine GAUTHIER, Founder, W2P Consulting
Thomas JESTIN, Director, KRDS
Thibaut JOSSAUME, Partner, ADR
Constance LABRUYERE, Director Asia, AME ASIA
Antoine JOUANJEAN, Managing Director, Clara Vista
Oussama LABIB, Founder and CEO, AEQLIA
With special thanks to our Series Partner, Bizsu, sponsor of MEET THE CEO, an initiative of the French Chamber of Commerce in Singapore that provides opportunities for start-ups and SMEs to connect with a CEO of a large company.
Want to know more about the MEET THE CEO program? Please contact Agate Wack awack(@)fccsingapore.com