Companies news
Opening of brand new French Football Academy in Singapore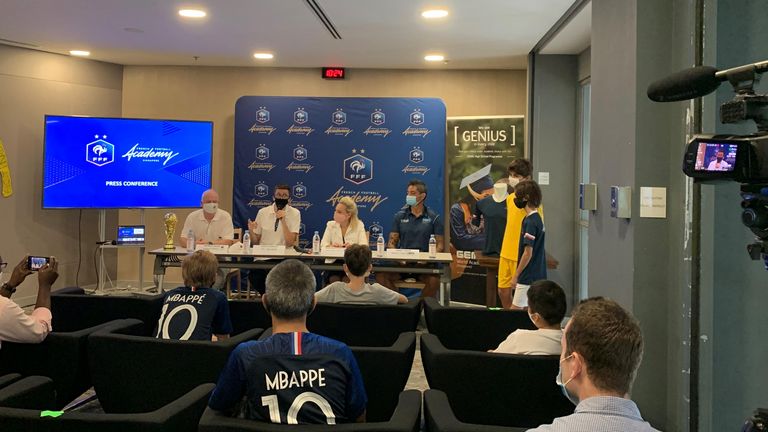 After New York, the French Football Federation continues to internationally export its knowhow and will open a new FF Academy in Singapore on October 17, 2020.
Led by Patrick Vallée, who has coached several National Teams as well as first division teams in China and Singapore (winning the 2010 Singapore Premier League), the FF Academy in
Singapore can accommodate up to 500 young players. They will be received and trained by around ten educators directly trained by Patrick Vallée, holder of the UEFA A License.
"I am very proud to take this position. The element that essentially convinced me was the possibility of working under the aegis of the FFF, representing this institution that is recognized
worldwide and conveying its positive image in terms of our training. The idea, of course, is to export not just a name and a logo, but a recognized know-how and to benefit a whole
generation of young players from it "declares Patrick Vallée.
The Academy will be located at Our Tampines Hub (OTH), an ultra-modern sports complex in Singapore, and GEMS World Academy, an International Baccalaureate (IB) World School with
Top-Class sports facilities. The FF Academy will be administratively managed by the SILKROAD SPORTS CONSULTING, a sports marketing agency based in Singapore.
From Noël Le Graët, President of the FFF, "by welcoming young Singaporeans to a new academy, the FFF continues to strengthen its international presence after the opening of a
similar centre in New York last year, of our office in China and the continuation of our partnership with MLS in USA. It is of great pride to be present and recognized in such areas."
French Football Academy SG: STEEVE CUPAIOLO +65 9643 3914 - steeve@silkroadsports.co
FFF Media Officer: LAURA GOUTRY - +33 1 44 31 76 09 / +33 7 77 49 08 62 - presse@fff.fr