Event report • Interview
Past Event | A Conversation with Mr. Cheng Siak Kian, Managing Director / Group CEO at ComfortDelGro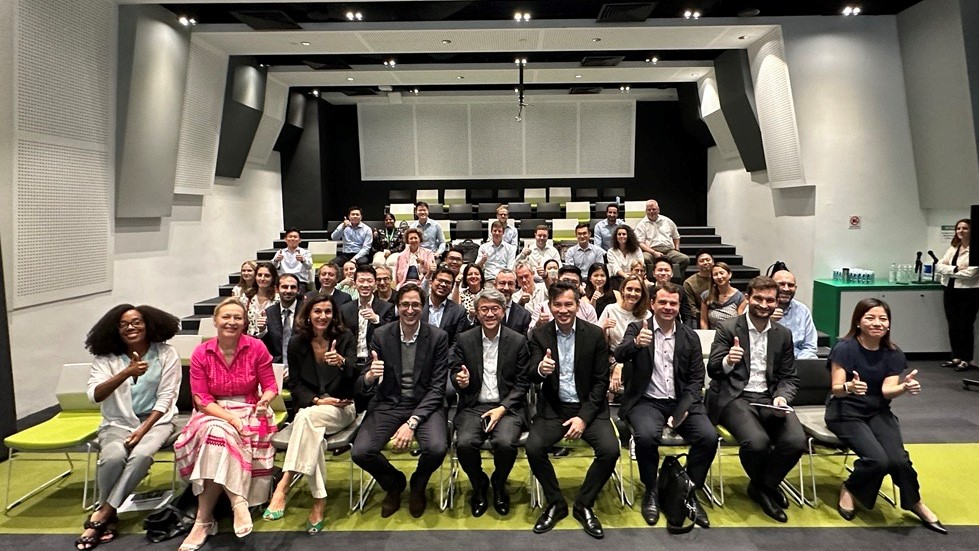 Thank you to Mr. Cheng Siak Kian, Managing Director / Group CEO at ComfortDelGro, for delivering a highly informative presentation and engaging in a productive discussion with our members. The dialogue was skilfully moderated by Mr. Thomas Baudlot, President of the French Chamber of Commerce and CEO at Engie South East Asia.
The session provided valuable insights into ComfortDelGro, one of the world's largest land transport companies, with a global workforce, shareholder base, and outlook. Our members gained a deeper understanding of the company's strategies and innovations.
Key points from the dialogue included:
Innovation and digitalization: Mr. Cheng emphasized the importance of staying at the forefront of technological advancements in the transportation industry. By embracing innovation and digitalization, ComfortDelGro aims to provide better services and enhance the customer experience. Notably, the discussion highlighted the significant potential of autonomous vehicles to revolutionize commuting.
Sustainability: Mr Cheng highlighted the environmental benefits of autonomous vehicles , particularly in terms of reducing carbon emissions.
Partnerships with French companies:Mr Cheng emphasized on CDG partnerships with French companies and the importance of international collaborations .These partnerships aim to foster innovation, knowledge sharing, and ultimately, create a more connected and efficient transportation system.
This event was kindly hosted and supported by our series partner Schneider Electric.
For more information, please contact Lydia Fulton lfulton(@)fccsingapore.com
Access the speaker's presentation (Members only)