Event report
Past Event | Challenges and Constraints faced by SMEs Towards Net Zero in the Aero Industry?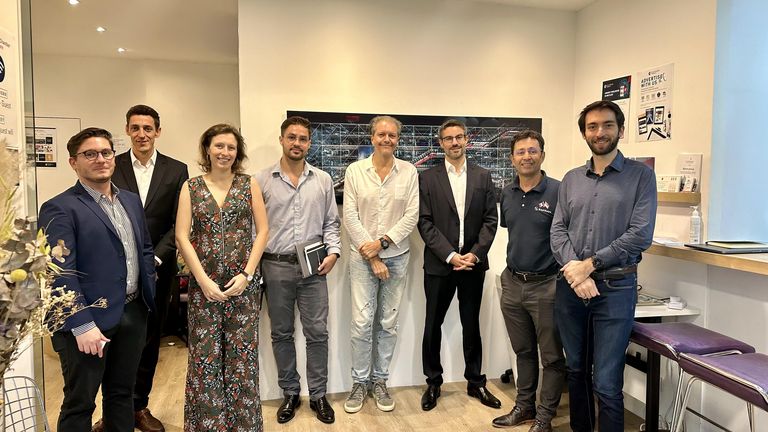 We were delighted to host the first SME Roundtable from the Aero Industry in 2023 – a fantastic platform for members to discuss challenges and best practices!
This insightful roundtable discussion was led by Mr. Fabrice Espinosa, (Studio 28) and brought together representatives from SMEs to shed light on the specific challenges as well as the opportunities identified in the Aero Industry towards achieving net-zero goals.
The discussion included key topics such as:
Opportunities identified by SMEs in the Aero industry in the region
Financial and technological resources
The development and availability of affordable sustainable aviation fuels (SAF), electric propulsion systems, and lightweight materials, among others
Regulatory and policy frameworks
Supply Chain integration
Skills and Knowledge gap
Special thank you to all our attendees Artur Pelissier (SEMCO ENGINEERING), Corentin Granella (Matcor Technology & Services), Emma Pelissier (ECM Group), François Dubrulle (ORIENT G), François Balland (Thales Solutions Asia), Matthieu Pere (Safran Helicopter Engines Asia), Yannick Dupain (ADDEV Materials Asia)
This event was kindly sponsored by our Committee Partner Cetim Matcor.