Event report
Past Event| Dialogue on the evolution of Banking Digital Assets, Tokenisation and Crypto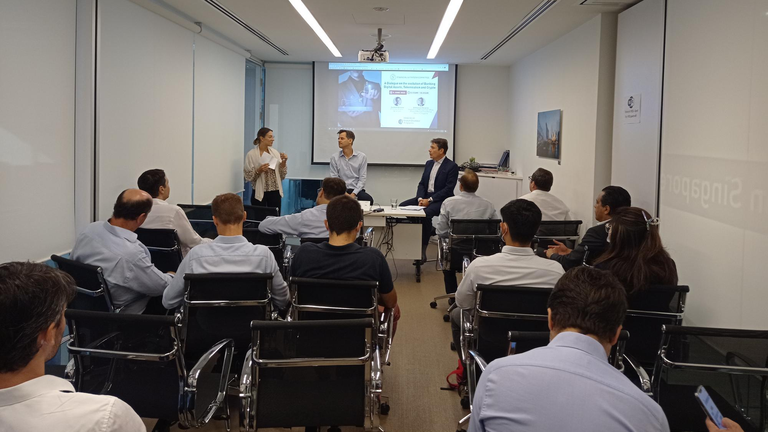 Together with Emmanuel Bucaille, Head of Project Management Office at the Bank of Singapore and Guilhem Vincens, Principal Director of Accenture, we discussed why Digital Assets & Blockchain Tech are on the rise, how technological development and increased adoption are behind the changes, what are the steps for financial institution and mass adoption, and what are the risks linked to this asset class.
Thank you for joining this dialogue focusing on the Evolution of Banking Digital Assets, Tokenisation and Crypto.
Warmly thank to our speakers: Emmanuel Bucaille & Guilhem Vincens.
For more information about the Financial & Fintech Committee, please contact Agate Wack awack@fccsingapore.com