Event report
Past Event | ESG Investing: Practices, Progress and Challenges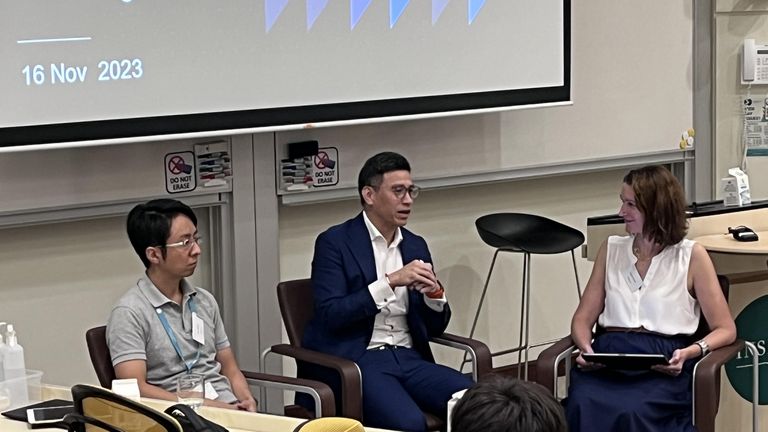 Thank you to our speakers Taro EGAMI, Senior Vice President, ESG Integration at Nikko Asset Management Group and Kok Leong Toh - CEO at Formosa Solar Renewable Power for their invaluable insights and leadership in steering an enlightening discussion on ESG Investing. Thank you as well to Celine Schulze - Co-Founder at Narwhale Ventures for moderating the session.
They discussed rising investments, standardization efforts and corporate commitments as well as challenges such as the lack of standardized metrics and reporting frameworks, push back against green washing and regulatory uncertainties across different regions. Overcoming these challenges requires collaboration among regulators, standard-setting bodies, and market participants to establish transparent and universally accepted ESG metrics. Companies and investors alike must also prioritize authenticity and transparency in their ESG efforts to build trust in the market.
The insightful discussion was followed by an engaging networking session that allowed for meaningful connections and exchanges of ideas among attendees.
This event was supported by our series partner INSEAD.
For more information, please contact Vanessa Hobbs vhobbs(@)fccsingapore.com