Event report • Exceptional event
Past Event | FRENCH CHAMBER OF COMMERCE SPORTS CHALLENGE 2023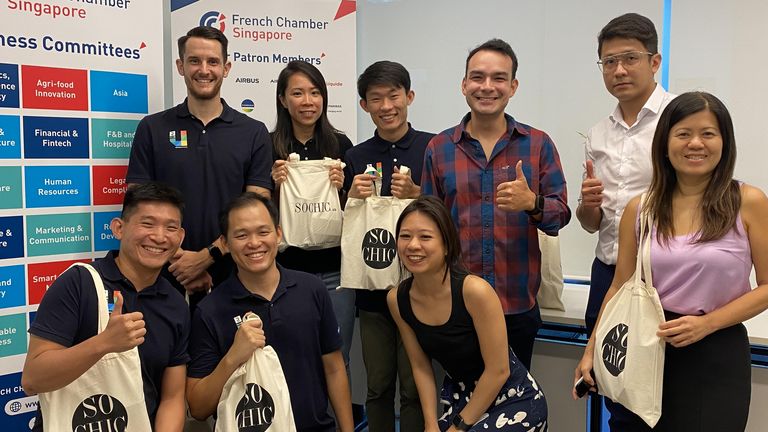 The French Chamber of Commerce in Singapore celebrated the end of the 4-week CCIFI Sports Challenge which ran from27 March to 23 April.
27 teams in Singapore pushed themselves with dedication and hard work to accomplish the global mission in support of The SeaCleaners, an NGO fighting against ocean plastic pollution.
A big shout to the three winning teams:
No. 1: Decathlon SG
No. 2: THE HAPPY FIVE CIC
No. 3: Win or Booze (Schneider Electric)
for their outstanding performance and commitment to the cause.
Thank you to our Sponsors, Decathlon and ENGIE for their unwavering support.
A special thanks to our Gifting Partners Andros Asia , The French Grocer - Under the Vine and Valrhona for the prizes for the winning teams.
Many thanks to CCI France International for organising this global initiative, powered by Squadeasy.