Event report
Past Event | How AI is shaping the future of communication?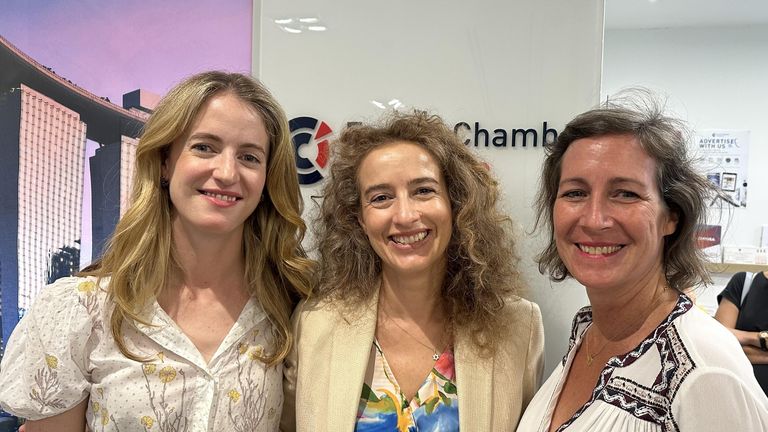 What is the impact of AI on communication? What are some of the tools we can use today, and what are the first experiences?
In our last Marketing & Communication Committee meeting, we delved deep into the world of Artificial Intelligence (AI) to uncover its impact on communication. We explored the current AI tools available and gained valuable insights from our distinguished speakers, Zsofia Balatoni, Founder & Chief Strategy Officer at Rothman & Roman Group, and Lauren Myers-Cavanagh, Senior Director of Communications at Microsoft.
Key Takeaways
AI Tools in Daily Operations: they shared valuable insights into the adoption of AI tools in their daily operations, shedding light on the practical applications that enhance efficiency and effectiveness.
Practical Applications: Zsofia and Lauren both delved into the practical applications of AI, demonstrating how it can revolutionize communication strategies. They provided valuable examples of AI-driven solutions that can be harnessed today to streamline processes and improve engagement.
Ethical Considerations: Our speakers pointed out the importance of ethical AI usage and discussed the responsibility that comes with deploying AI in communication. This vital aspect highlighted the need for a balanced approach that respects privacy and societal values.
This session was a captivating exploration of the dynamic and rapidly evolving landscape of AI. Attendees gained valuable insights into the transformative potential of AI, its practical applications, and the ethical considerations that must guide its development and deployment.
Thank you to Zsofia Balatoni and Lauren Myers-Cavanagh, for sharing their invaluable insights. Their contributions added depth and perspective to our exploration of AI in the realm of communication.
For more information, please contact Coralie Vincens cvincens@fccsingapore.com