Event report
Past Event| How to grow your business with Affiliate Marketing?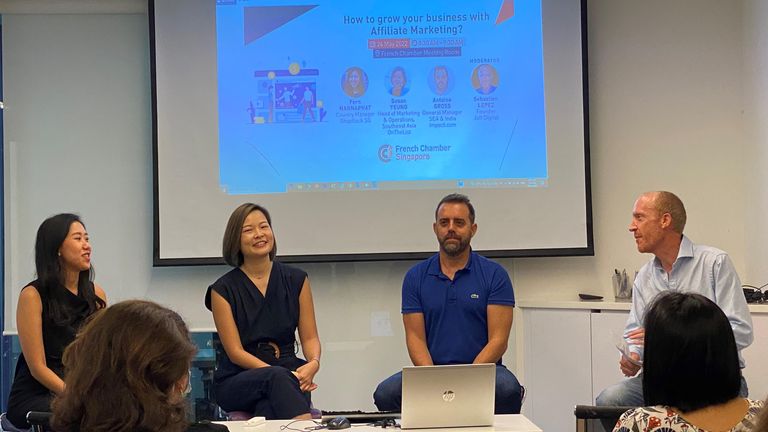 Thank you to our speakers Fern Nannaphat, Country Manager at ShopBack SG, Susan Yeung, Head of Marketing & Operations, Southeast Asia at OnTheList, Antoine Gross, General Manager SEA & India at Impact.com and Sebastien Lepez, Founder at JOLT Digital for this insightful session about Affiliate Marketing.
They explained what affiliate marketing is, how to adapt to a changing advertising landscape, and how to use it to grow your business, regardless of industry.
For more information about Marketing & Communication Committee, please contact Coralie Vincens cvinces@fccsingapore.com