Event report
Past Event| How to Manage Your Operations in China Remotely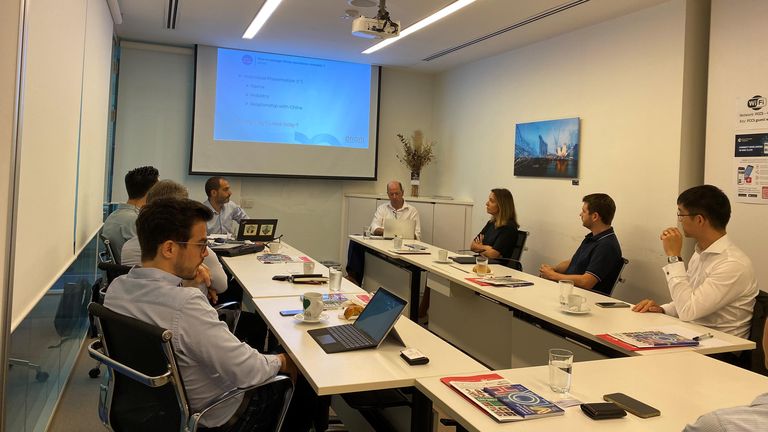 Thank you very much to our esteemed speakers Marco D'Amore, Managing Partner at Orcom C&A and Axel Jacquet, COO at NeoXam APAC & General Manager at NeoXam China for this very insightful roundtable session about managing operations in China remotely.
Please find a few key takeaways below:
"Covid 0" policy is here to stay and we don't foresee any major change in close future. Visa requirements and quarantines might be ease but mass testing and rapid lockdown will continue to shape local consumption for the next 3-6 months.
Despite travel restrictions have been reduced in China, it is essential to verify any additional requirements with your final place of destination which can impact your ability to travel within China. Ensure hotel, local client, supplier is contacted to confirm updated restrictions in our specific case.
How can I convince my HQ that China remains a priority? Regular physical meetings in Europe and/or in Asia reuniting Group HQ and APAC management + Dedicated Steering Committee are solutions easily implementable.
Resulting from Foreign talents shortage, Internal audit and outsourcing key risk areas such as payments and sealing functions are essential to monitor and ensure proper transition to a local Chinese Management. This will provide assurance to the Group or any New Manager of the Area during take over.
It is recommended to implement any digitalized solutions in CHINA from an administrative point of view to ease the supervision and decision-making process, such as E-business license, E-Fapiao or when possible the usage of E-Signature and E-Seal.
For more information about Legal & Compliance Committee, contact Vanessa Hobbs vhobbs@fccsingapore.com.
Access the speakers' presentation (members only)