Event report
Past Event | Outlook on CNRS DesCartes Program : "Digital Twins To Shake The Future"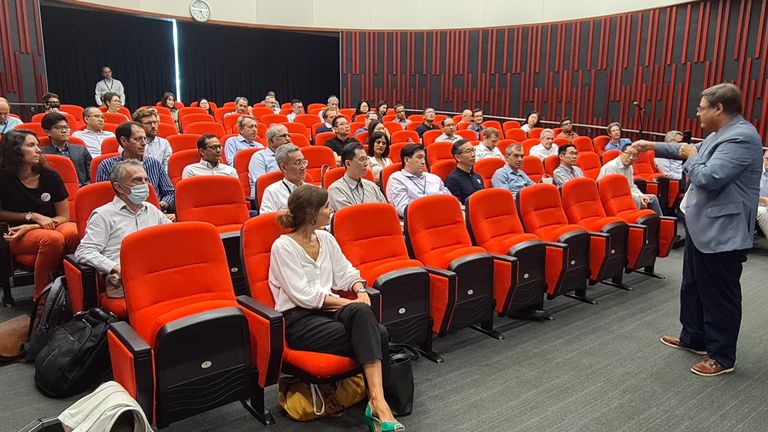 The French Chamber of Commerce in Singapore was delighted to co- host the fascinating conference held on October 9th as part of the DesCartes Program along with CNRS@CREATE and the National Research Foundation : "Digital Twins To Shake The Future".
Thank you to, Francisco Chinesta, Director of the CNRS@CREATE DesCartes Program , for hosting this an eye-opening session on how to handle safe decision-making within uncertain environment, from a Physics-based approach to Data driven approach. The conference provided a deep understanding on the Digital Twins applications (Augmented Marina Bay twin, Digital Energy, Remote Sensing and Drone Trajectory Planning) along with the challenges and perspectives of usage.
The event also offered the opportunity for participants to have a concrete vision of Digital Twin implementation in Singapore ecosystem through "live" simulations (i.e VR device), as well as a great networking opportunity to connect with industry experts and like-minded professionals.
For more information about the Research & Development and Smart cities & Mobility committees, please contact Alice Boulard aboulard(@)fccsingapore.com.