Event report
Past Event| Pétanque Tournament - May 2023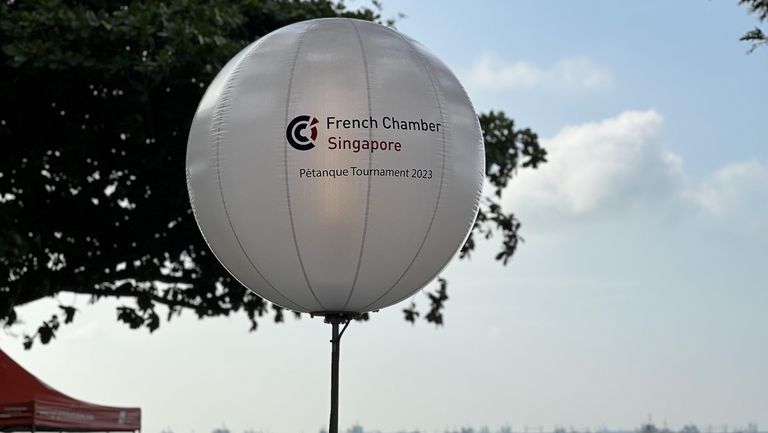 The 2023 French Chamber Pétanque tournament was a smashing success!
With over 120 enthusiastic participants, the beach at East Coast Park transformed into a vibrant playground where members and partners united for a day of friendly competition. Organised by the French Chamber of Commerce in Singapore, this event served as a perfect rendezvous for our business community to connect and come together in a relaxed and sunny atmosphere.
CONGRATULATIONS TO THE 3 WINNING TEAMS!
CREDIT AGRICOLE – Dream Team
AEQLIA- Les Touristes
WeLinkTalent - Talesboules
A special thank you to our Sponsors AGS Movers, Bolloré Logistics, Decathlon.
Guests enjoyed Food & Drinks, courtesy of our Partners: Citadelle, Ferrand Dry Curaçao - Maison Ferrand, Andros, Volvic - Danone, LPB Market Lillet, Proof & Company , The Vintage Wine Club.
To make the experience even more memorable, our winning teams were spoiled by our Gift Partners: BTM Mussels&Bar, L'Entrecôte The Steak & Fries Bistro, Sabio by the Sea- Déliciae Hospitality Management (DHM), CARO PÂTISSERIE, Cheese Club Singapore, LPB Market Singapore, Virtual Room.
Watch the highlights of the 2023 edition:
View the summary of the day in the images below: