Event report
Past Event | Protect Your Business From Fraud And Cybercrime Webinar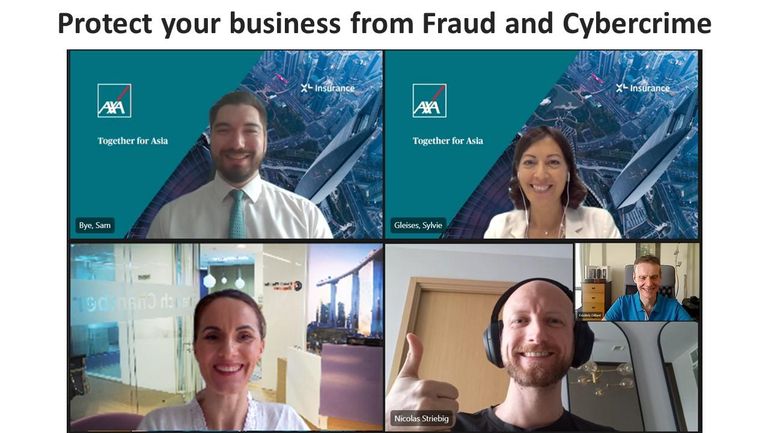 We've all heard of Phishing, Ransomware, Accounts or Credit Fraud, and this morning's webinar was an excellent opportunity to learn more about the primary dangers and the preventative activities that all businesses can take to reduce fraud and cybercrime losses.
Special thanks to our speakers, Nicolas Striebig from XRATOR, Samuel Bye and Sylvie Gleises from AXA XL who shared their expertise to help our members better understand this hot topic.
Key Insights:
What is the current cybercriminal landscape, how we can quantify risk and defend against each attacker profiles?
What is cyber insurance and the value of cyber insurance in an effective cyber risk management strategy?
What AXA XL put in place to make cyber prevention part of AXA XL DNA?
For more information about Financial & Fintech, please contact Amelie Poumaer apoumaer@fccsingapore.com
Access the webinar recording & presentation (Members Only)