Event report
Past Event |Retail Club session on The Future of Retail, The future of Commerce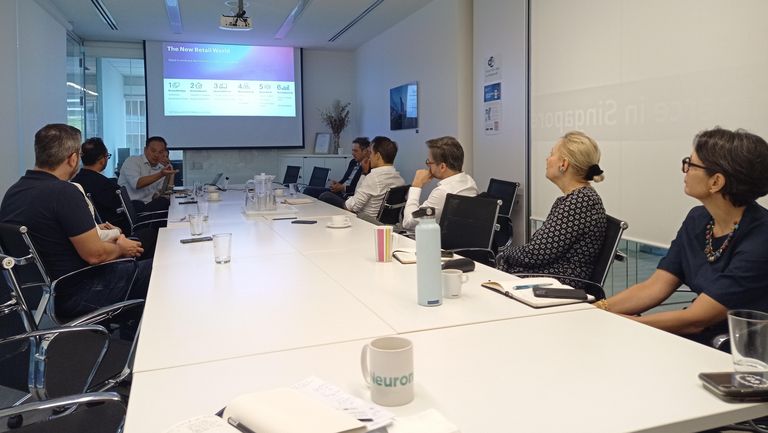 Together with the co-presidents of the Retail & Luxury Committee, Mollie Jean De Dieu ( Longchamp ) et Stephan Veyret ( Decathlon ), we were pleased to invite our MD members to join our Retail Club session on The Future of Retail, The future of Commerce, with a dedicated presentation & study by Accenture.
Key points of the session, SEA being a land of opportunities.
Retail Trends
Consumer Behaviour evolution ( social commerce/seamless experiences )
Focus on growth areas, including pushes toward sustainability, personalised & Considered experiences, and Retail desirability.
Global retail initiatives.
Focus on Resetting Strategies over offerings, channels, sourcing, talents, and data analytics.
For more information, please contact Coralie Vincens cvincens(@)fccsingapore.com