Event report
Past Event | Scale-up workshop #5 - Lead your Teams and Operations Remotely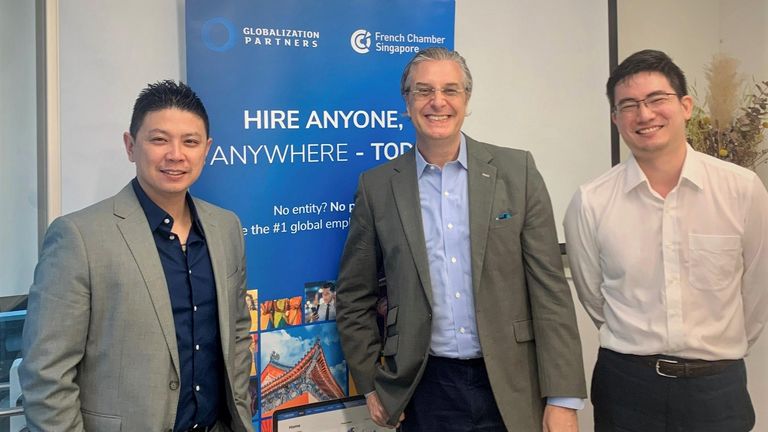 The 5th session of the Scale-up workshop series has been a fruitful closed-door discussion.
A special thanks to our speakers Charles Ferguson, General Manager Asia Pacific at G-P, and Patrice Lo, Managing Director TMF Singapore and Market Head (Malaysia, Australia & New Zealand) at TMF Group. They shared their expertise and led an insightful discussion about how to lead Teams and Operations remotely.
Key points of the session:
Re-evaluation of the way to do business in today's evolving talent market
Trends in hiring and turnover
Challenges and opportunities in managing teams across different geographies
How to leverage technology while hiring and managing talents overseas
This event was kindly sponsored by our series partner Globalization Partners.
For more information about Programmes for Start-ups & Entrepreneurs please contact Agate Wack awack@fccsingapore.com